Small Businesses Can Now Use Venmo With New Business Profiles
New feature helps with marketing efforts and touchless transactions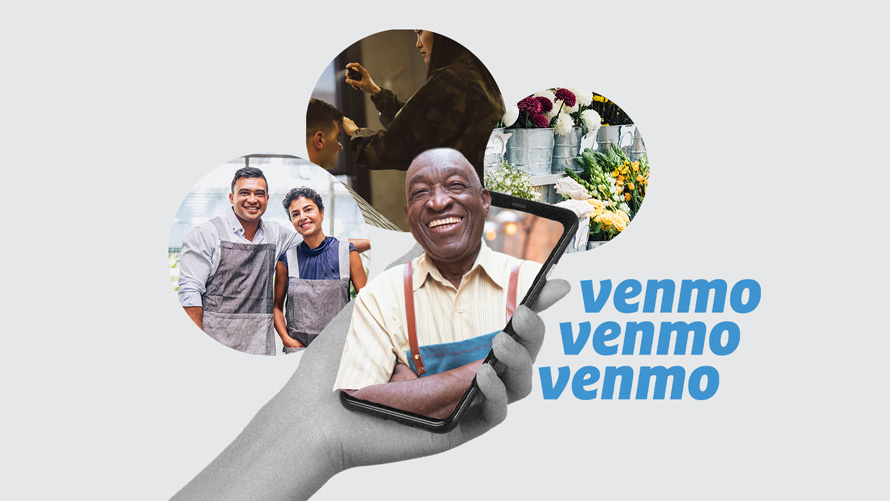 Photo Illustration: Trent Joaquin; Source: Getty Images, Unsplash
During the Covid-19 crisis, the move to contactless payments has accelerated drastically. Between March 2019 and March 2020, the service grew in the U.S. by 150%, according to Visa.
---
Don't miss the Brandweek Sports Marketing Summit and Upfronts, a live virtual experience Nov. 16-19. Gain insights from leading sports figures on how they navigated a year of upsets and transformation and what's in store for the coming year. Register.
Kaila is a graduating senior at Villanova University pursuing a degree in PR & Advertising and Journalism. She is currently working as the Social Media Manager for CLLCTVE, and covers brand marketing and retail stories as a contributor for Adweek.