WPP's Co-COO Mark Read Reassures Staff in Post-Sorrell Memo Sent to All 200,000 Employees
Note discourages rumors of a holding group breakup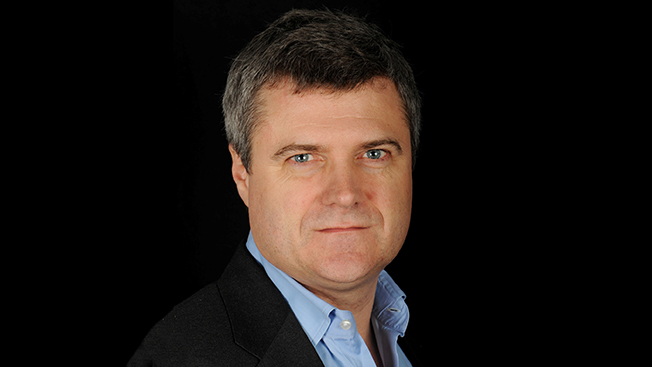 Mark Read, the Wunderman CEO who has become one of WPP's two de facto global leaders in the wake of Martin Sorrell's abrupt resignation over the weekend, expressed his confidence in the company's future in an extended memo that went out to each of its approximately 200,000 employees around the world this morning.
According to one source, his is the first such memo to be sent simultaneously to all staff about Sorrell; previously notes about Sorrell's departure only went to senior management, who were encouraged to distribute to their teams as they saw fit.
"Over the last four days I've spent as much time as possible speaking to our people and clients. There's universal admiration for Martin's achievements, and sadness about his departure," Read wrote in opening the memo. "At the same time, there's a huge amount of support and goodwill for the company, and no shortage of confidence about the future."
He went on to describe WPP's agencies as "major organisations in their own right, with their own strong leaders," adding, that clients "expect them to continue to deliver, and they have no doubt that they will."
Read then stated that the company's board of directors had given himself and co-COO Andrew Scott "a very clear brief," with Read handling client and employee relations and Scott overseeing "operational and financial performance and managing the WPP portfolio."
After describing WPP's "greatest strength" as "the depth and diversity of our talent (meaning you)," he wrote that leadership would work to get "even closer" to both clients and tech partners like Facebook, Google, Microsoft and Adobe in the coming weeks.
Read also sought to dispel speculation about a potential breakup of WPP's assets, writing, "We don't believe this makes sense. In a world where clients need faster, more agile, integrated solutions, we need to get closer together, not further apart."
In concluding, he encouraged staff members to reach out to him and Scott directly.
"WPP is a great business with outstanding people, world-class agencies and most of the world's leading companies as its clients and partners," he wrote. "Nothing that's happened in the last week has changed that."
A WPP spokesperson declined to offer further comment on the note, which is reprinted in full below.
To everyone at WPP

Over the last four days I've spent as much time as possible speaking to our people and clients. There's universal admiration for Martin's achievements, and sadness about his departure. At the same time, there's a huge amount of support and goodwill for the company, and no shortage of confidence about the future.

That confidence is well founded. The companies and client teams that make up WPP are exceptionally good at what they do. They are major organisations in their own right, with their own strong leaders. The clients I've spoken to have all been clear: they value their partner agencies and teams, they expect them to continue to deliver, and they have no doubt that they will.

Andrew and I have been given a very clear brief by the Board. First, to run the business on a day-to-day basis. I'm looking after people, clients and companies and Andrew is focused on operational and financial performance and managing the WPP portfolio. And second, to move forward decisively on the Group's strategy. We have tremendous strengths within WPP, and we plan to build on those while bringing our own perspective and ideas.

WPP's greatest strength is the depth and diversity of our talent (meaning you). We're working closely with the leaders of our companies, and listening carefully to their views, as we develop our plans.

Some things we know already: we'll get even closer to our clients to better understand and meet their needs and to help them grow in a world of disruption; we'll get closer to technology partners like Adobe, Facebook, Google, Microsoft and others; we'll make sure our structure and offer make it as simple as possible for clients to access our services across the Group; and we'll put data, technology AND creativity at the heart of what we do.

There's been speculation about breaking up the Group. We don't believe this makes sense. In a world where clients need faster, more agile, integrated solutions, we need to get closer together, not further apart.

We'll share more as soon as we can but, in the meantime, if you have questions let us know and we'll do our best to answer them: mark.read@wpp.com andrew.scott@wpp.com

WPP is a great business with outstanding people, world-class agencies and most of the world's leading companies as its clients and partners.

Nothing that's happened in the last week has changed that.

Mark Read
Chief Operating Officer, WPP