How do you make someone understand taste without actually putting a dish in front of them to, well, taste? That's what American Express and the New York Times are trying to do with this new 360-degree VR experience featuring celebrity chef David Chang.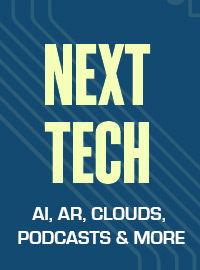 Chang takes viewers inside his uni with chickpea hozon dish, explaining why he'd combine ingredients like fermented chickpea and sea urchin, while strange visuals of said ingredients dance across the screen. (The dish is available at his restaurant Momofuku Ko.)
The effort, from the New York Times' experiential design shop Fake Love and DigitasLBi, was a way for Chang to talk about food in a way he's never done before with a new technology while also showcasing how he thinks about food, the creation of dishes and the juxtaposition of uncommon flavors, explained Chang.
"The goal is to take you out of your own comfort zone, like a dish might," said Chang.
Chang's 360-degree experience is part of a new campaign, "Platinum Transported," from American Express. In the coming weeks the brand will feature two more senses, sight and sound, in immersive content experiences like the one featured below.
For American Express, the goal of the campaign is to highlight experience and tout the redesigned Platinum Card, explained Jeannie Chu, vice president of social media, content and digital marketing at American Express. Chu also noted that the brand waited for a "worthwhile story to tell within 360-degree" technology so that it was taking "full advantage of the technology instead of doing it for just doing it."
Aline Ridolfi, creative director, Fake Love, added in a statement, "During the conceptualization process, we quickly discovered that 360-degree was the best way to pluck the viewer out of their environment and transport them into this unchartered sensory experience. For the taste film—which focuses on perhaps the most intimate of the senses—it was imperative that we bring the viewer as close to Chang and his creative process as possible—only inches, or seconds away from digging in."
Don't miss the Adweek Livecast webinar on Aug. 22 with IBM chief digital officer Bob Lord on how marketers can succeed in an AI-driven market. Register now.