The proof is in the smartphone pudding. And in that regard, Forbes chief product officer Lewis Dvorkin provides a solid example of what the outlet's new "co-storytelling" tools uniting the editorial and advertising sides will look like in the palm of a consumer's hand.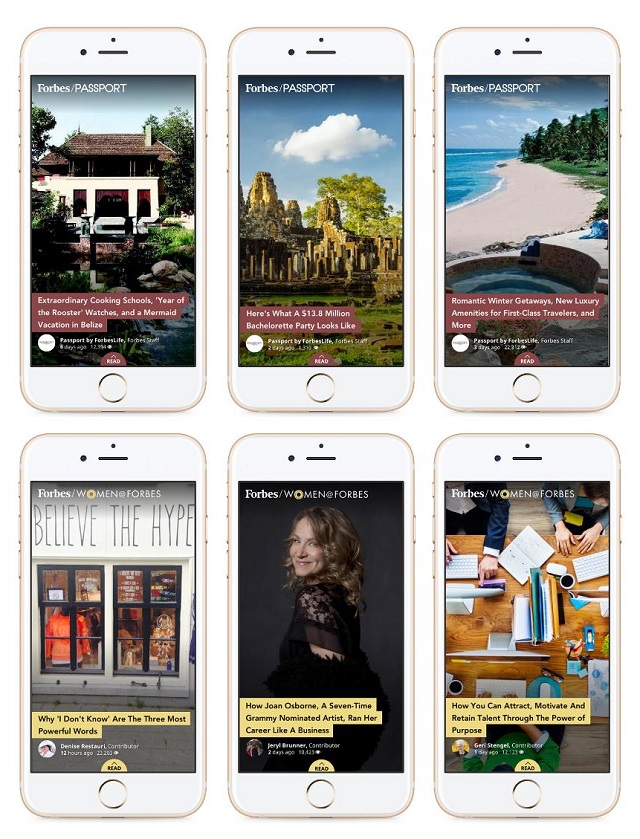 The "Edit Special Feature" CMS tool is a logical, belated and far more intuitive extension of the print magazine's earlier BrandVoice efforts. From DVorkin's explanatory post:
While in Europe, I also previewed co-storytelling opportunities on our new card-based mobile site. m.forbes.com is operating in parallel to our current mobile site as we develop new content formats and reconfigure and optimize ad experiences. The image is a swipe-able card-based stream for Passport, a luxury travel sub brand we're working on. In this example, a unique story sits beneath each card. Imagine if the horizontal stream of 10 cards told a complete story itself, with three content cards coming from marketers, again clearly labeled as to the source of the information.
DVorkin's latest "inside content-ball" post is, as always, thought-provoking. As well as another reminder that his publication continues to push the envelope rather than wait for the envelope to paper-cut it.
Previously on Fishbowl:
Forbes Rolls Out 38th International Edition in Finland
Forbes' Mobile Site Redesign Takes Its Cues From Snapchat and Progressive Web App Technology