Q&A: How Adidas Originals Embraces Reinvention From the Inside Out
Alegra O'Hare on talent, audience targeting and sneaker heads
CANNES, France—On Tuesday at high noon, marketers and sneaker heads gathered for Adweek's Terrasse Talk, presented by Screenvision Media, at the JW Marriott hotel to hear from Alegra O'Hare, vp of global communications for Adidas Originals & Style.
Adidas Originals returned to Cannes this week where it's taking a well-deserved victory lap for its three-year global campaign "Original is Never Finished," which put a fresh, edgy spin Sinatra's classic 'My Way." The critically acclaimed work earned Adidas Originals a clutch of Cannes Lions, including the Grand Prix in Entertainment for Music category and an Adweek Brand Genius award.
O'Hare sat down with Adweek and raised the curtain on creativity, audience targeting and cultivating a diversified workforce, which is at the heart – and soul – of the lifestyle brand's communications and content strategy.
Adweek: First things first, how many pairs of sneakers do you own?
Alegra O'Hare: So, basically, sneaker heads are two types of people — you've got the ones that collect, and I'm the other kind. I'm the kind that like likes to wear them and wears them out and then goes into the new best thing. So I would probably say 20, 30 pairs, and that's not a lot
OK. We got that out-of-the-way. Now let's talk about "Original is Never Finished," which is wrapping up. What are some of the takeaways?
When we relaunched Originals three years ago we worked on two areas that were vital: one was strategy and the other was the team. And I really believe you do not have great strategy and great work without a great team. So the No. 1 one thing that I did, and I actually had a Post-it on my desk, a yellow Post-it that said team because every day going to work I had to remember to build the best team to be able to deliver against the strategy and the brand communications that we wanted to do.
Talk a little bit about the talent. Where are you finding your team?
Anytime we're looking for somebody new it's really about the diversity of thinking and diversity of experience as well. We don't have a profile that's like, oh you went to Harvard for four years, then you did this … it's got to feel right and the mix of people is super, super important for me. The worst mistakes I've made was like rushing into hiring people because I need to fill that position.
How are you using data to target Gen Z and millennials?
We just did a huge new consumer study with the most important influencers in the industry, and now we've got 10 segmentations. We roughly doubled the segments and can now really hyper localize the content we create for [our consumers]. We also don't talk enough about the frequency of messaging. These kids are smart. They know when they're being manipulated. There's always a threshold where it's too much they swing from adulation to criticism instantly.
How do you define competition and is it just sneakers? Is it street wear? What's the benchmark?
The one thing I always say actually is watch the competition of your industry but don't benchmark them. If you start benchmarking the competition of your industry that's when you fall into the worst trap. The future of brands and companies will be about brands that create culture not consume culture and that's the benchmark I look at.
So, what's next? You're wrapping up this global campaign, what can you tell this audience what's coming?
Well, we've got a few tricks up our sleeves. We have a lot of things coming up between August and September, campaigns, new collaborators that we're working with, announcements that will be made. We're also working with Stan Smith on a special project for September that I'm very, very excited about.
Sean T. Smith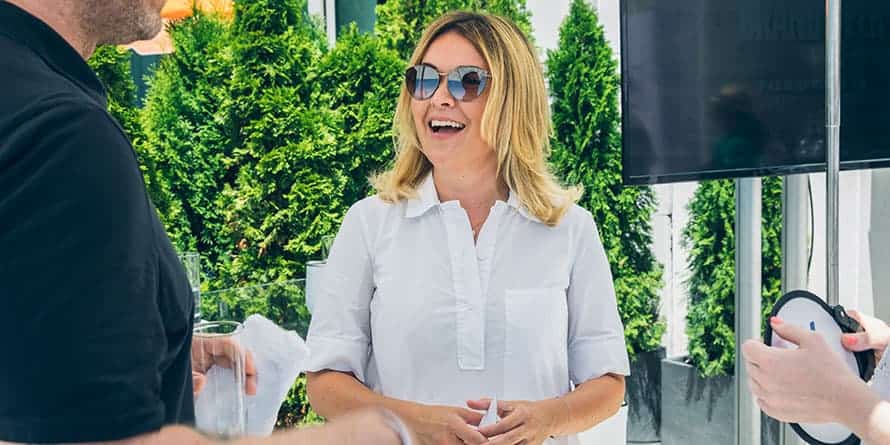 Sean T. Smith
Sean T. Smith