There are so many exciting things happening in culture outside the worlds of celebrity and traditional media that we had to create a new category for the Creative 100: Creators and Curators. Each of these honorees is blazing his or her own path and brightening our lives in the process.
Glynn Washington
Host, Snap Judgment
What sets him apart: Narrative storytelling wasn't a new concept when Washington launched Snap Judgment on WNYC in 2010. But his style—a velvety, poetic, punchy spoken-word cadence layered over dreamy beats and experimental soundscapes—was a revelation that can't be emulated.
How his background led him to storytelling: Washington knows how entertaining, and how bizarre, people's stories can be. Starting with his own background growing up in the apocalyptic Worldwide Church of God (he's called it a "very fundamentalist, end-of-days, Jesus cult") and washing dishes at the Ponderosa Steakhouse, to working for the State Department in Malaysia and attending law school, it would seem there's nowhere—maybe even no one—Washington hasn't been.
Bringing it all together: With the success of Snap Judgment (broadcast on over 400 stations nationwide and downloaded 2 million times a month), Washington keeps branching out into new territory. In 2017, he launched Spooked, a ghost-storytelling radio show pegged to Halloween season. Then he jumped off the airwaves and into the podcast realm with Heaven's Gate, an investigative venture that brings Washington back to a subject he knows intimately: cults. "My programs are based on real people rejecting the cages constructed for them," he says, "and seizing the power and joy of their own story."
—Mary Emily O'Hara
---
Parris Goebel
choreographer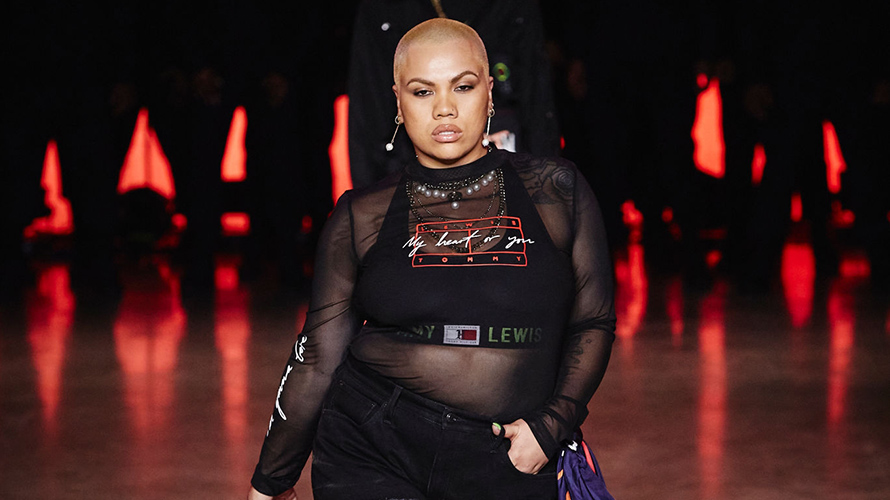 Elevating the art of pop choreography: Powerful, controlled and oozing with charisma, the New Zealand choreographer has developed a signature swagger that envelops every move. In the process, she's garnered global attention and become a go-to collaborator among international pop stars like Justin Bieber, Blackpink, Janet Jackson and Rihanna.
Heating up halftime: In February, Goebel brought her talents to one of the biggest stages in the world: the Super Bowl Halftime Show. Reuniting with Jennifer Lopez after having worked with the superstar on her 2012 world tour, Goebel choreographed a performance that became one of the game's buzziest moments.
On her bond with Lopez: "I really wanted to put together a great show," Goebel told The New York Times, "because if it wasn't for her, I wouldn't be where I am today."
—Shannon Miller
---
Maria Van Vlodrop
founder, the Ad Art Show
Known for: Bridging the gap between the art world and advertising by championing artists working in advertising and celebrating their work in the annual Ad Art Show since 2018.
Thank you, Andy Warhol: The show was inspired by the idea that the next Warhol could be working as a creative. "I felt that the art world was missing out on a large group of talented, contemporary artists," she says.
It's not unusual: In addition to Warhol, Keith Haring, Edward Hopper, René Magritte, Norman Rockwell, Mark Rothko "and countless other now-famous artists came from the advertising world," notes Van Vlodrop. "They created ads and art."
—Sara Spary
---
Mary Neely
actress and filmmaker
Solo show: With little more than an iPhone, a closet full of costumes and a seemingly bottomless enthusiasm for iconic Broadway moments, Neely has re-created some of the most noteworthy duets in musical theater and Hollywood ensemble songs—starring only herself—for her ultra-popular Coronavirus Lockdown Project.
How it came together: "I definitely wanted to entertain my family and friends, but I also had a need to exercise my skill set as a performer/filmmaker," she tells Adweek. "I shot the first 10 videos 10 days in a row. During the day—sometimes night—I would record myself and then at night I would edit, releasing at 11 a.m. the next day. By the ninth video, which was Wicked, people started taking notice. Requests were coming in, and I could tell that what I was making was resonating with people outside of my immediate social circle."