Facebook Banned 220 Pages, 73 Accounts and 29 Instagram Accounts in the Philippines
Twinmark Media Enterprises repeatedly violated policies on misrepresentation and spam
Facebook announced that it banned Twinmark Media Enterprises, a digital marketing group in the Philippines, and all of its subsidiaries from its platform for repeat violations of its policies on misrepresentation and spam.
Head of cybersecurity policy Nathaniel Gleicher said in a Newsroom post that the ban encompasses 220 Facebook pages, 73 Facebook accounts and 29 Instagram accounts, adding that some 43 million accounts followed at least one of those pages.
Violations included coordinated inauthentic behavior, use of fake accounts, steering people to ad farms and selling access to pages with the aim of artificially boosting distribution and generating profits.
According to Gleicher, the Facebook pages with the most followers were:
Filipino Channel Online: 10.4 million
Gorgeous Me: 5.7 million
Unhappy: 4.9 million
Text Message: 4.4 million
TNP Media: 4.3 million
He stressed that Facebook's decision was not based on the types of content being posted on these pages and accounts, but on violations of its misrepresentation and spam policies.
According to Gleicher, Facebook began investigating Twinmark after learning that the company was selling administration rights to pages it had created, and the investigation uncovered the pages and accounts mentioned above.
Facebook also shared examples of pages and posts that were removed from its network.
These two pages are examples of page names being changed after those pages had built up large follower bases, changing the subject matter, which violates the social network's policies:
Facebook
Facebook
And these are examples of articles being shared by pages within the Twinmark network:
Facebook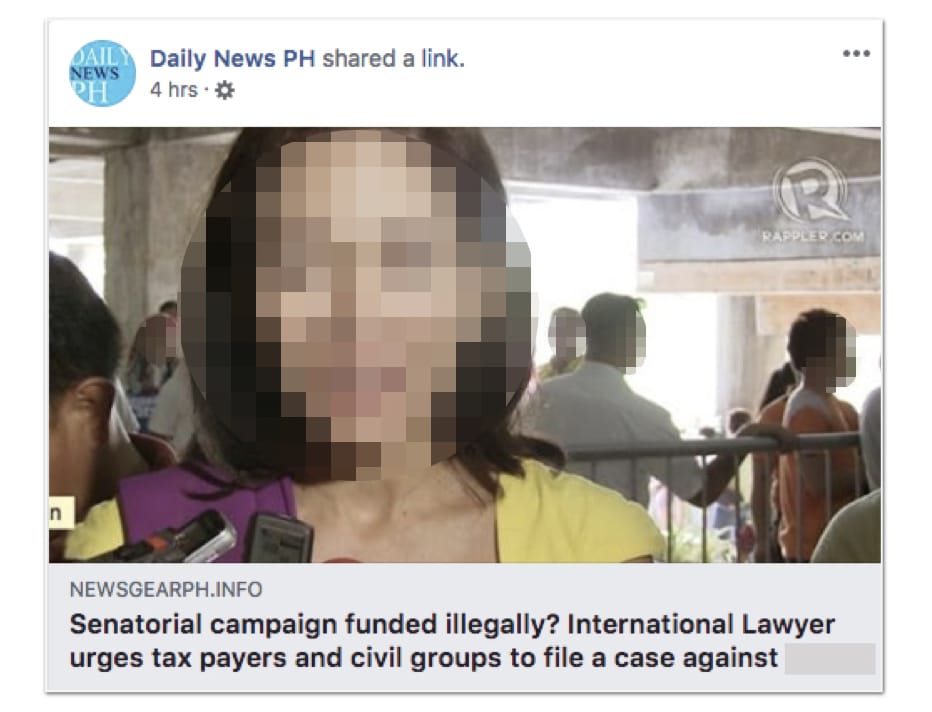 Facebook
Facebook
Facebook