Facebook Is Testing a Way for Users to Create Their Own GIFs
The GIFs are limited to a few seconds in length
Facebook confirmed that it is running a test with "a small number" of iOS users in which they are able to create their own GIF files via Facebook Camera.
A spokesperson for the social network said the hope is to roll out the feature more widely in the next few weeks.
Matt Navarra of The Next Web discovered the feature Friday and shared it via tweet (embedded below), and TNW's Matthew Hughes shared the screenshots above and below.
Facebook on iOS now lets you create your own GIFs pic.twitter.com/UpJANRfCfG

— Matt Navarra ⭐️ (@MattNavarra) July 14, 2017
According to Navarra and Hughes, Facebook iOS users with access to the feature can swipe left on their applications to bring up Facebook Camera, where they will see the option to record GIFs.
The GIFs are limited to a few seconds in length, they reported, and like other content created via Facebook Camera, they can be added to posts, posted to users' profiles and saved to their devices.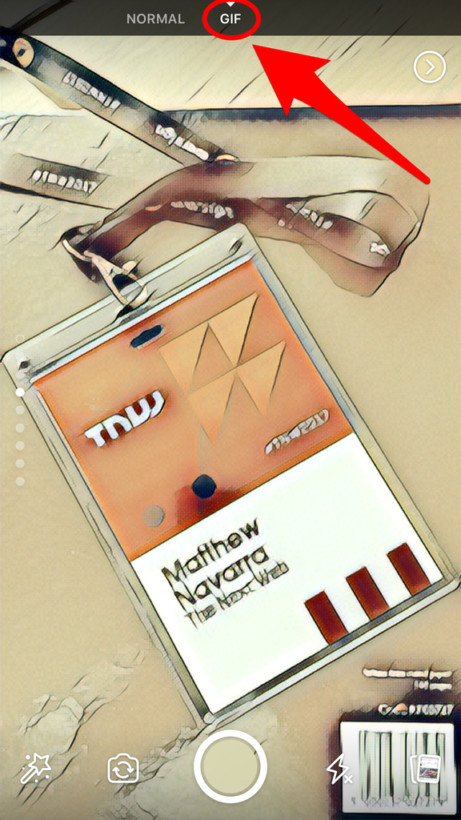 Facebook marked the 30th anniversary of the GIF last month, announcing the ability for users to add GIFs to comments and sharing the following stats:
Messenger users sent nearly 13 billion GIFs over the past year, or nearly 25,000 per minute.
The number of GIFs sent via the messaging app has tripled in the past year.
New Year's Day 2017 was the most popular day ever for GIFs sent via Messenger, at more than 400 million.