While browsing Facebook Messenger, you may sometimes see advertisements in your list of active conversations. Did you know that you can remove any of those ads that you don't wish to see? Our guide will show you how.
Note: These screenshots were captured in the Facebook Messenger application on iOS.
Step 1: Tap the three dots in the top-right corner of the ad you wish to hide.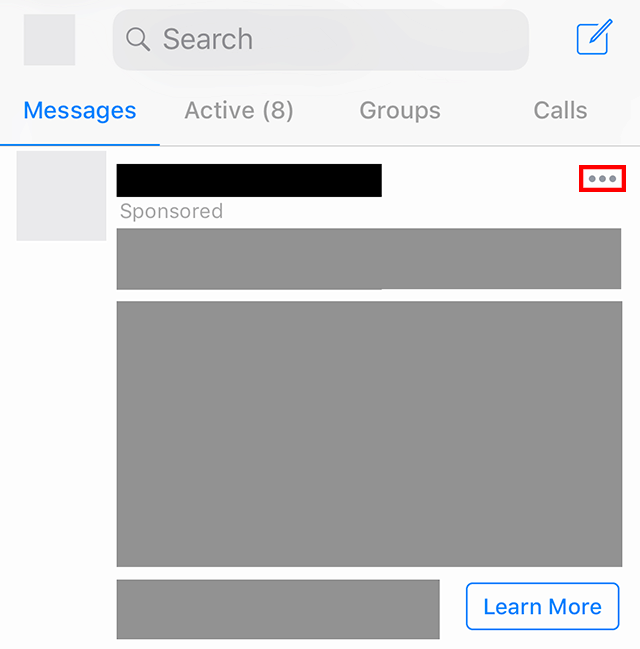 Step 2: Tap "Hide ad."