Hitting newsstands in Helsinki and environs Tuesday, the following first-time publication.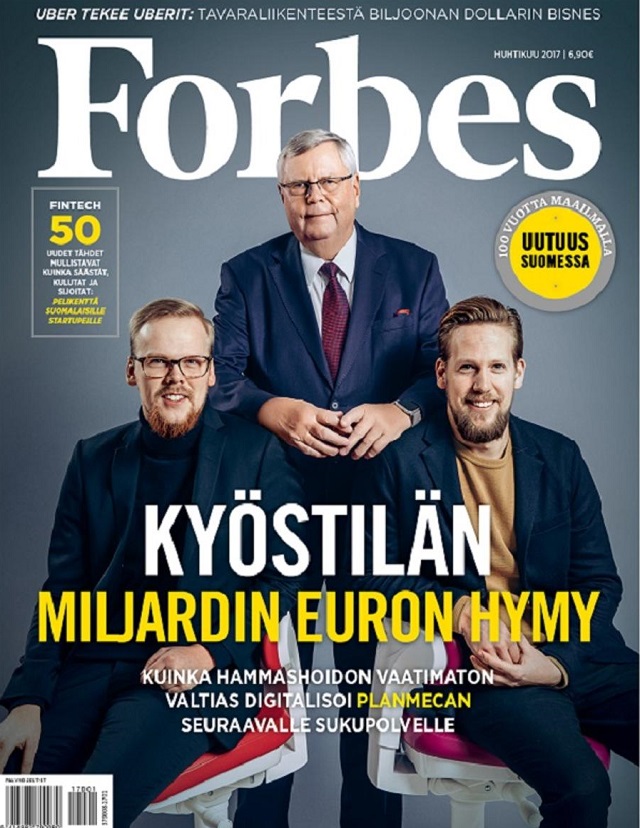 Forbes Finland is the publications 38th international edition. Initial circulation is 70,000 and the local partner is SK Media. From today's announcement:
"A well-educated population and an impressive school system are formidable assets which, combined with structural reforms that the government has just began to grapple with, could make Finland an economic powerhouse," said Steve Forbes in his opinion column for the premier edition of Forbes Finland.

Adds Mike Federel, president and COO of Forbes Media: "We're excited to work with our licensee partner SK Media, with whom we've enjoyed a partnership for over seven years, to launch Forbes Finland. This edition establishes Forbes' presence in Nordic countries at a time of economic growth and opportunity."
The digital app for Forbes Finland will follow in May and the local events side wiill kick off in June. The Helsinki editorial team for the edition is led by veteran journalists Jouko Marttila and Hannu Vuola.
SK Media has been publishing Forbes editions in Baltic countries since 2010. It will also be a partner in the forthcoming editions of Forbes in Sweden (2018) and Norway (2019).