Here's One Way Snapchat Plans to Make Mobile Revenue Outside of Its Own Advertising
STX tracks location data for movie theaters
In June, Snapchat acquired location-based data company Placed to beef up its measurement tools that help advertisers know if their digital ads actually persuaded someone to a store. Now, a new campaign for STX Entertainment gives a peek at how Placed will become a revenue opportunity for Snap.
While Placed is run independently and has data-sharing, privacy and security guidelines in place to keep its business separate from Snap, the location-based company will contribute to Snap's revenue, which could help prove to investors that it has additional revenue streams outside of advertising that it sells within Snapchat. Since going public in March, Snap's share prices have dipped from $17 to $14.22 at the time of press amid growing competition from Instagram.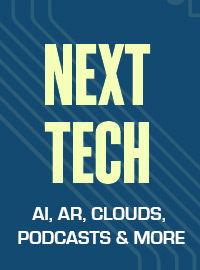 According to reports, Snap paid $125 million for Placed. By the end of the third quarter, Snapchat advertisers will be able to work with Placed to see how the app's ads compare to other channels in terms of driving foot traffic. The Venice, Calif.-based company additionally has a proprietary tech called Snap to Store that tracks the number of consumers who see an ad and then go into a store within one week.
This summer, STX is beginning to track how all of its media—including TV, out-of-home and digital—drive ticket sales for two movies that come out later this year: The Foreigner and Bad Moms 2, through Placed. For example, the film studio will analyze which combinations of ads, location and type of media were most effective in getting people to visit a movie theater.
"STX is able to understand and optimize against the optimal media mix to drive theatre visits and ticket sales," said Amy Elkins, evp of media and marketing innovation at STX Entertainment.
STX also used Placed to measure foot traffic for ads tied to the film Bad Moms in 2016, which made more than $180 million in ticket sales. Per Placed, theater visits among people who were exposed to cross-channel advertising were 17 percent higher than consumers who only saw TV ads. People who saw ads across multiple channels also decreased STX's cost per incremental theater visitor by 34 percent compared to the group only exposed to TV ads. In terms of group ticket sales, Placed claims that the spend per user jumped 33 percent when consumers saw a TV and a digital ad compared to those who solely saw a TV ad.
Don't miss the Adweek Livecast webinar on Aug. 22 with IBM chief digital officer Bob Lord on how marketers can succeed in an AI-driven market. Register now.