Johnny Weir Will Wear a Twitter-Powered Brooch During NBC Sports' Kentucky Derby Coverage
The hashtag #WatchMeNeighNeigh will make the horse gallop faster, illuminate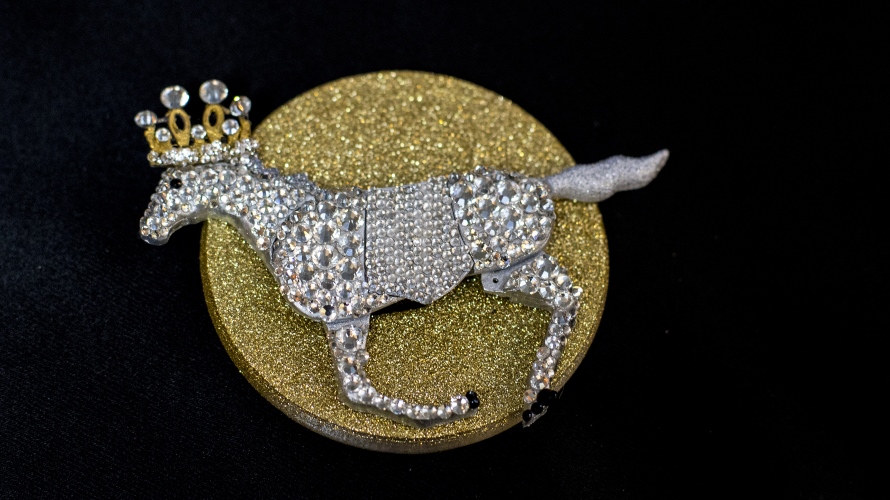 Johnny Weir's tweet-powered brooch is making its return to Churchill Downs for the Kentucky Derby after a year off, and this time, it has its own Twitter account.
Digital innovation agency Viget designed a tweet-powered brooch that Weir wore during NBC Sports' coverage of the 2016 Kentucky Derby, and when Twitter users added the hashtag #WatchMeNeighNeigh to their tweets, the horse on the brooch galloped faster and illuminated.
Weir was not part of last year's race coverage, but he and the brooch will be back in the NBC Sports broadcast booth Saturday, with galloping and lighting up triggered by #WatchMeNeighNeigh, as well as by mentions of Weir's Twitter handle (@JohnnyGWeir) and @JohnnysHorse.
NBC Sports Group director of consumer engagement Dan Palla said, "Johnny Weir is so wonderfully original and a standout piece of our coverage. The challenge was: How do we work very, very much hand-in-hand with Johnny and make this piece fir into his overall fashion sensibility for the day."
Palla said the tweet-powered brooch will be introduced Saturday morning on the social accounts for NBC Sports, NBC Sports Networks, possibly NBC Olympics and Weir's account, adding, "It will hit fever pitch once the on-air team begins to showcase it."
As for Viget, Palla said the agency was on NBC Sports' radar, and the two sides engaged in conversation, adding, "They really bring a great expertise in robotics and some of the software side: How do we logistically make this work? Once we came up with this outlandish idea, it's really been a great collaborative effort."
He concluded, "It's not often you can type something on Twitter and be able to physically see it on a platform where millions and millions of people are watching."
NBC Sports' coverage of the 144th Kentucky Derby begins Saturday at 2:30 p.m. ET, with post time for the main event set for 6:46 p.m.