Pinterest Shared 5 Tips for Brands to Grab Their Share of $1 Trillion in Projected Holiday Spending
It developed Gift Globe experiences with Macy's, Lowe's and Kohl's; Gift Finder with Etsy and Brit + Co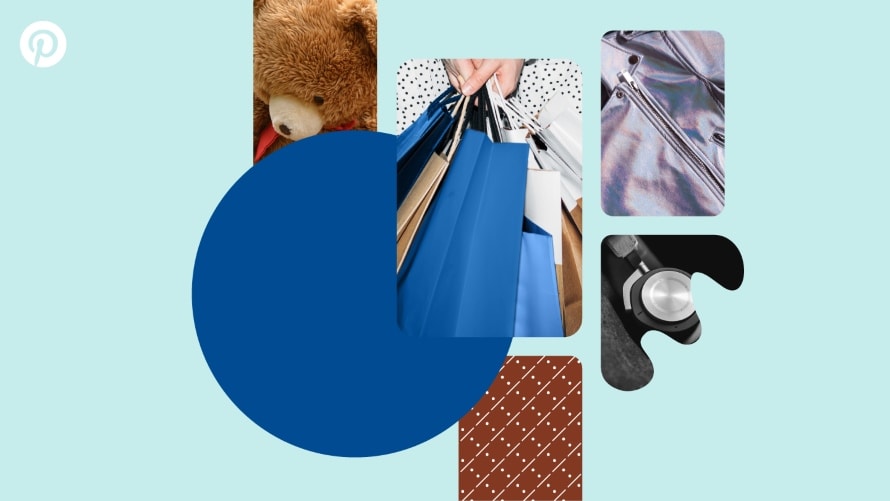 Holiday shopping spending is expected to top the $1 trillion mark in the U.S. this year, and Pinterest said 87 percent of Pinners use its platform to find the right products for the holidays, while 66 percent find last-minute holiday deals via Pinterest.
Pinterest shared five tips for marketers looking to use its platform to reach those seasonal shoppers, as well as two creative initiatives developed in collaboration with brands.
Pinterest teamed up with three major retailers—Macy's, Lowe's and Kohl's—to create Gift Globe experiences, where users can shake their phones to receive personalized gift ideas.
Each brand uses Promoted Video at Max. Width and/or Promoted Pins to drive shoppers to its Gift Globe experience.
The three Gift Globe experiences can be seen here: Macy's, Lowe's, Kohl's.
And Pinterest teamed up with Etsy and Brit + Co to develop Gift Finder, which retail vertical strategy lead Amy Vener described as "a virtual gift tag to help holiday shoppers unwrap the perfect present."
Shoppers add details to a gift tag on what they're searching for, who they're shopping for and an adjective to describe that person, and they receive personalized gift recommendations that can be purchased via Etsy.
Vener said Etsy used Promoted Video at Max. Width and Promoted Pins to drive awareness of and engagement with Gift Finder.
The five tips are:
Mobile: More than 80 percent of Pinners access the platform via their mobile devices, and mobile commerce is expected to account for 44 percent of total holiday ecommerce spending this year. Ads should be mobile-friendly, with concise text overlays, and Product Pins mid-scroll are an effective way to reach shoppers.
Let the product be the story: Pinterest's Promoted Carousel Ads, introduced earlier this month, enable brands to include multiple images within a single Pin, and Vener wrote in a blog post that doing so is "telling people a deeper brand story and getting them excited about why your product is the perfect present for that special person on their list."
The cream rises to the top: Track the performance of Promoted Pins and put more budget toward the best-performing ones.
Add trending gift ideas to Pins: Vener wrote that 62 million people come to Pinterest for holiday gift ideas, adding, "Give them joyful ideas by stuffing your Pins with the hottest gifts of the season. Our insights can help you figure out what's trending this year. Spoiler alert: Terracotta candles, dainty gold rings and personalized tech are all big right now."
Keep an eye on the calendar: Pinterest singled out four days when it is anticipating large spikes in shopping volume. Thanksgiving Day is Nov. 22, and people spent some $624 million shopping via their phones on Thanksgiving last year, topping Black Friday mobile sales. Vener wrote, "Mondays tend to be the heaviest ecommerce shopping days during the holiday season as shoppers look to complete their purchases from the prior weekend," singling out Dec. 17. "Panic Saturday," the last Saturday before Christmas, falls on Dec. 22, and Pinterest said one-half of 2017 shoppers completed their shopping on the equivalent day last year. Finally, she added, "Holiday shopping doesn't actually end with Christmas. There is also a shopping surge on Dec. 26, suggesting that people are looking for ways to spend gift cards and make exchanges."