Tech Is Transforming Careers Like Never Before. Just Ask Bevel Founder Tristan Walker
He applied data know-how to an age-old problem and revolutionized shaving
A few years ago, rising tech star Tristan Walker—who'd scored business development gigs at Twitter and Foursquare even before finishing his MBA at Stanford in 2010—sought guidance from a retired packaged-goods executive. In what would end up being a career-defining exchange, the exec indirectly addressed a seemingly mundane problem of Walker's: His years of cheek-to-chin irritation from shaving products that weren't made with his mug in mind.
"She told me something interesting: 'Look at photos of black men 100 or 120 years ago—they don't have razor bumps on their faces,'" Walker recalls. "At first, I thought she was being facetious. But then after some time, I started searching terms like 'black men in the 1920s' or 'Harlem Renaissance.' I looked at around 1,200 photos, and I didn't find one with razor bumps on their faces, which I found uniquely interesting."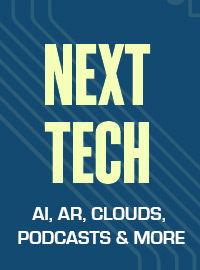 Unlike today, Walker learned, men of that era typically shaved with single-blade, double-sided razors. He started researching the history of shaving commerce and examining the current state of the marketplace, learning that 80 percent of men who get razor bumps are African American. Walker zeroed in on the opportunity to serve the black demographic at scale better than perhaps anyone had previously by creating a shaving kit that uses single-blade razors, similar to the ones men had been using a century ago.
In 2013, he launched Walker & Co., which—in the grand scheme of things—aims to be the first Johnson & Johnson for people of color and could possibly even position as a modern version of shaving pioneer King C. Gillette. Walker's introductory offering was Bevel, an online monthly subscription to shaving products that includes proprietary blades, shaving cream, priming oil and restoring balm for a little less than $30. "I created a [business] model with a system approach," he explains.
Walker's shift to ecommerce seemed like a risky career pivot. After all, his extensive tech experience could have eventually landed him an executive role at one of Silicon Valley's heavy hitters. But he was unusually suited to make the move, given his keen sense of just how critical data management is for a business to succeed.
Damon Casarez
So far, his efforts are paying off. Walker & Co. lifted sales by 200 percent annually in its first few years and expects to triple revenue this year (Walker declined to provide revenue figures) as offline distribution partnerships with Target and Sephora mature and Walker's latest brand, Form—which specializes in hair products for women of color—gets off the ground. By utilizing personalization and remarketing systems, Bevel has retained 95 percent of its subscribers in recent months, with consumers spending an impressive $49 in ecommerce purchases on average, per retail researcher Slice Intelligence.
Bevel employs various programmatic networks to remarket to consumers who have recently visited the brand's site, including targeted Google ads based on searches as well as Facebook campaigns utilizing interest-level data.
When it comes to personalization, Walker doesn't just try to keep consumers in the fold with run-of-the-mill messaging. For prospects who have signed up for a newsletter but haven't made a purchase, second and third email attempts will be sent out with direct mail-styled copy.
There is still a lot of room for growth: Last year, Bevel owned about 1 percent of the online shaving market, according to Slice Intelligence. Walker is now shifting some attention offline as well as he aims to capture a bigger piece of a $30 billion global shaving market.
Here, Walker talks about how marketing technology is transforming his career and ambitions to build his company into a global grooming empire.
Adweek: How often do you use data to fine-tune your marketing efforts?
Walker: All the time. We know that 70 percent of our customers online are black men, while 60 percent of our customers offline are white men. We want our branding and our packaging to reflect that respectfully. And when it comes to using data quantitatively, we also do that all the time. When it comes to optimizing our site, optimizing customer experience to drive more loyalty, we are doing that every hour of the day.
Do you work with a cloud?
For CRM-type stuff, we built our own. We use a platform that allows us to pull in whatever data we seek, and then we run custom queries based on the data strips that are most relevant to us. Our business is so dynamic—we have ecommerce, we have offline, we have subscriptions, we have à la carte. We now have two brands, which requires us to be flexible.
You're targeting offline consumers with women's hair care line Form, which will be sold in Sephora. How important is an omnichannel marketing strategy?
It's 100 percent necessary, and here's why: I remember, nine years ago, online retail was 10, 11 percent of all commerce. Today, that number is the same. Nothing has changed. The question is: Is offline as it exists today going to look the same in the future? I don't think so. You have to rethink what those retail experiences are going to look like. I happen to believe that physical retail is incredibly important—especially for customers like ours. We have customers who don't want to buy things online because they fear their credit card information might get stolen—they just buy things offline. And we have customers who have products shipped to their door, and they get stolen. That's an experience no one should have to go through, and they'll visit physical retail because of that.
What's a good piece of retail advice you've received?
I asked Apple retail [exec] Ron Johnson, who is an investor in our company, "Why did Apple retail succeed?" He said, "Tristan, we built an experience where 90 percent of the people who walk in don't buy anything right away. People listen to music, kids play on iPads." They built an experience second to none. We need to have an experience for people who walk in but don't want a haircut. There's an experience there, and the possibilities are endless.
You want to open stores?
Absolutely. A lot of [this business] is how we focus every six to nine months or so. But we certainly have ambitions to do that.
What's been your biggest challenge in developing Walker & Co. so far?
Silicon Valley is very used to quick wins, right? You build the company, four years later you sell it with a fabulous exit for the founders and investors. That wasn't our intention and never will be our intention. We want to be around 150 years from now. So in Silicon Valley, a challenge is trying to manage a more stable, controlled profitable growth throughout. It's interesting to consider because there's a choice to be made when it comes to recruiting. Do you want to be a part of company that has the ambition to build that 100- to 150-year legacy? Or do you want the quick win?
What's your advice for someone who wants to change careers?
What is the one thing you are uniquely qualified to do? If you can really answer that question, you need to chase it. That alone is your strategic advantage, and it will be your strategic advantage for a very long time.
Don't miss the Adweek Livecast webinar on Aug. 22 with IBM chief digital officer Bob Lord on how marketers can succeed in an AI-driven market. Register now.