The 3 Ingredients That Helped Nestlé Infuse Innovation Into Its Corporate Culture
The company's digital transformation started from within
Nestlé this past weekend celebrated the first anniversary of its global innovation platform Henri@Nestlé, but in truth, it was more of a transmogrification six years in the making. Henri@Nestlé, which is named after the company's 19th-century scientist-founder Henri Nestlé, virtually connects numerous independent innovation labs from London to Shanghai. Via an online channel, the conglomerate's managers post business challenges that the startups pitch against and then, if they're lucky, are chosen for a Nestlé-partnered pilot with $50,000 seed money.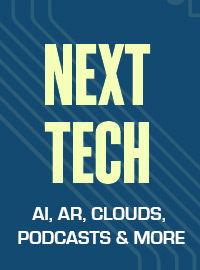 In the past year, the program has attracted a slew of submissions that include assessing and diagnosing micronutrient deficiencies as well as finding sustainable materials to replace plastic water bottles.
"It's just the beginning," noted Gerardo Mazzeo, global innovation director and CSV manager at Nestlé, who added that he will continue working with "new startups to make a difference on projects that matter."
This is just one piece of the Vevey, Switzerland-based company's digital transformation, which also involved upping its game in ecommerce and social media.
It was, in fact, a marketing crisis that precipitated this "Nestlé 3.0" transformation. Like many other legacy multinational players in 2011, Nestlé struggled to keep pace with the rapidly changing digital landscape. More specifically, the company had become entangled in a Facebook dust-up with Greenpeace activists who had hijacked its Kit Kat logo and successfully baited Nestlé's social managers into PR blunders.
In the wake of the incident, Nestlé hired Pete Blackshaw, who boasted a rare resume that included founding social media startups (PlanetFeedback.com and BuzzMetrics), being a Procter & Gamble brand manager and holding an executive position at Nielsen Online. Did Blackshaw know startups? Check. Did he understand CPG ecommerce? Check. Did he "get" how social and traditional media can become intertwined? Check. And most important of all, he could work a boardroom.
"While the younger staffers may be eating digital media for breakfast, lunch and dinner, I think for middle managers … the incentives are not always aligned for action," he said. "So it was important that the executive board agreed to test innovation. And it really worked out better than we expected. But it's certainly taken steps and learnings to get here."
The 3 pillars of Nestlé's global digital transformation

1) Startups
Henri@Nestlé has attracted winning pitches from startups such as Blippar, Crowdly and Linqia. Blippar, for example, helped Nestlé's chocolate drink brand Milo (an Australian favorite) dive into augmented reality by letting mobile moms unlock sports tips and nutritional information. Henri@Nestlé complements and informs the conglomerate's Silicon Valley Innovation Outpost, which was established in 2013 and works with some 30 startups at a time to keep the 150-year-old CPG behemoth at the forefront of food, packaging and all things tech.
Kelly Hoey, a New York-based investor and startups consultant, lauded the legacy marketer's startup sensibility. "What if Kodak had discovered and acquired Instagram before Facebook did?" she asked. "It is no longer unimaginable that an industry will be blown to bits by a small team with a big idea."
2) Education
Two years after Blackshaw's arrival, Nestlé established its Digital Acceleration Team (DAT), which provides digital leadership training and develops online marketing projects across 26 worldwide locales. The program is designed to infuse the Fortune 500 company's countless brands such as Nespresso, Stouffer's, Milo and Maggi with a boost of expertise in emerging areas like digital advertising, social messaging and augmented reality. In the last few years, 110 graduates of DAT have completed the training, while the program has produced dozens of projects including the reverse-mentoring of 50 Nestlé senior executives and board members.
"Some people have social media needs, and others need to learn more about digital media buying and planning," explained Ana Caldeira, global DAT team manager for Nestlé, while speaking recently at the Engage Conference, which is hosted annually by SocialBakers in Prague, Czech Republic.
3) Ecommerce