Two weeks ago, Acura set up a racetrack in El Toro, Calif., around a former Marine base and asked four influencers to drive a car as quickly and safely as possible down the course. The catch? All of the drivers were wearing augmented reality-equipped helmets that overlaid HD graphics on top of the real world to make it look like they were driving through a jungle and snowstorm, making it difficult to stay on course. Meanwhile, footage from the race was livestreamed across Facebook, Twitter and YouTube.
An impressive 500,000 people tuned in to watch the elaborate hourlong broadcast on Facebook and Twitter, reaching a total of 3.58 million people after the stream ended. All told, more than 115,000 minutes of content have been watched on Facebook alone and the livestream collected nearly 44,000 reactions. The campaign was Acura's first significant work with augmented reality and underscores how far the technology has come in the past year in moving from gimmicky branded apps to informing broader social and digital campaigns.
"We have dabbled in marketing technology in the past six months, which is an area we [find] interesting and a space where we can explain our high-tech features—this is the first time that we have used augmented reality," said Jessica Fini, social media manager of American Honda. "Augmented reality is a couple of years old but nobody had put in the experience where you're driving a car or doing something that's paired with the virtual world."
While marketers have experimented with augmented reality for a few years (practical uses of the technology actually date back to the 1990s) AR has recently gained more steam as companies like Apple, Snapchat and Facebook build their own slick versions that work particularly well on mobile. Savvy brands like L'Oréal and Estée Lauder are even incorporating AR into stores and ecommerce sites.
Apple's bite
Later this year, Apple will roll out the new iPhone with its ARkit platform that allows developers and brands like Ikea and Nike to create branded AR apps. Ikea has an innovation team of 150 people who work on new platforms including AR and the brand plans to launch an app this fall that lets consumers virtually place furniture around their homes to see what it looks like before they buy, said a spokeswoman.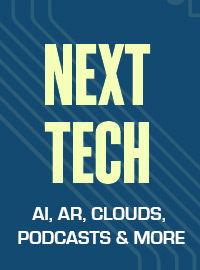 "A lot of the recent activity has been fueled by advancements in things like facial recognition and computer vision in general and that technology becoming more precise," explained Jeff Danley, channel director of mobility at VML. "These are real-world tools that will be commonplace—similar to having a flashlight on your phone."
After seeing an uptick in brands asking for AR work, Danley is currently pulling together a team of seven staffers that will focus on augmented reality out of the agency's Kansas City headquarters.
But as more tech companies like Microsoft and Sony work on their own versions of AR, expect for the space to get more complicated and fragmented. Just like how brands had to pick between building apps for either iPhones or Android devices a few years ago, marketers will soon have to develop specific AR strategies for individual platforms.
"We still struggle with scale on applications," Danley said. "The challenges with the different platforms and fragmentations are similar to brands coming up with a mobile strategy in 2009, 2010."
Snap reality
Then there's the social platforms, namely Snapchat, which has pioneered face-swapping lenses and most recently "world lenses" that puts characters into the real world like the dancing hot dog that's become an internet obsession in recent weeks.
Snapchat works closely with marketers to design lenses with best practices that mimic some of the app's most popular features—think vomiting rainbows and zombies—that can cost hundreds of thousands of dollars for one-day takeovers. Ultimately, the final version of a sponsored lens is vetted and approved by Snap.