Active Interest Media Acquires Rights to Publish Marine Properties of Source Interlink Media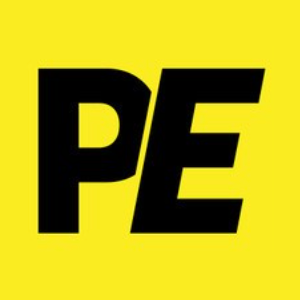 (Press Release) February 15, 2012, El Segundo, CA—Active Interest Media, Inc. announced today that it has reached a definitive agreement to acquire the rights to publish the marine and online properties currently published by Source Interlink Media, a division of Source Interlink Companies, Inc. This agreement establishes AIM as the country's premier marine media and events group, and now includes Power & Motoryacht (PMY), Sail, along with its existing print titles Yachts International, Soundings, Soundings Trade Only, and Passagemaker, and online property BoatQuest.com. AIM also owns Show Management producers of the Miami Yacht & Brokerage Show, Palm Beach, St. Petersburg and Sarasota boat shows, and the Ft. Lauderdale International Boat Show, the largest boat show in the world.
Michael Sullivan, President and Chief Executive Officer of Source Interlink Companies said, "We are excited to further our business relationship with Active Interest Media. Both our companies have a common interest: to provide premium content for special interest topics that engage enthusiasts across the world. PMY and Sail are a great fit with AIM's already rich marine portfolio."
Chris Argentieri, President of Source Interlink Media adds, "AIM is the perfect home for these brands, as they complement an already solid team of Marine enthusiasts who are passionate about boats and boaters' lives. The PMY and Sail teams have been extremely successful over the past few years in re-inventing themselves, including a major redesign of PMY to the launch of new websites and the rollout of Sail's tablet apps. The creativity and professionalism of this team will be a great addition to AIM's staff."
Andy Clurman, President and Chief Operating Officer of AIM notes, "The addition of Power & Motoryacht and Sail extends AIM's reach among boating enthusiasts to two very important segments of the market. We're very excited to bring AIM's extensive resources to continue to build audiences for these brands."
Sail Magazine will remain in its current location in Boston, MA while Power & Motoryacht will relocate from Source's New York City offices to AIM's Essex, CT office, which is the home of Soundings and Soundings Trade Only.
Both groups will report to AIM's Marine Media Group Publisher Gary DeSanctis who states, "With the addition of these two venerable titles, AIM has emerged as a true marine industry powerhouse, allowing our advertisers, readers and most importantly boat buyers the opportunity to pursue their passion across all segments of the marine marketplace."
About Active Interest Media, Inc.
Active Interest Media, Inc. (AIM) is a leading publisher of enthusiast magazines, consumer shows, books and Internet sites. AIM was formed by Wind Point Partners, a Chicago-based private equity investment firm, in partnership with CEO Efrem "Skip" Zimbalist III, in October 2003.
About Source Interlink Companies
Source Interlink Companies is the leading publisher of magazines and on-line content for enthusiast audiences, as well as a leading sales and service distributor of magazines and provider of related in-store services across North America. Through its sales and services initiatives, the Company is able to optimize its media properties through its vertically integrated distribution assets. Source Interlink creates content for more than 70 publications, 90 websites, events, television, and radio. Its portfolio includes many respected brands such as Motor Trend, Automobile, Hot Rod, Automotive.com, Surfer and Intellichoice.
Publishing Executive serves as the most reliable resource of insight and analysis on the magazine media industry. We provide the most intelligent coverage of the publishing industry, from strategic management insight and digital publishing innovations to production, marketing, audience development and more. The publication was acquired by Adweek in September 2020.
---