Adweek Re-Launches With Unified Focus on Advertising, Marketing, Media & Technology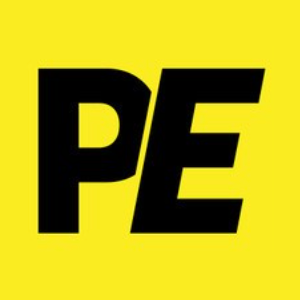 (Press Release) NEW YORK, April 18, 2011—Adapting to the rapidly changing media landscape, Adweek re-launches today, merging Adweek, Brandweek, and Mediaweek into a single brand, it was announced by Prometheus Global Media CEO Richard D. Beckman. With its focus on the intersection of advertising, marketing, media and technology, Adweek revives its print, digital and conference destinations for news, ideas, analysis, and opinion.
"Adweek enters a new era with a renewed purpose-as 'The Voice of Media,'" says Beckman. "We will amplify all activity that passes through this sector, and with the same vitality as the industries we cover."
With celebrated columnist, writer, book author, and commentator Michael Wolff at the helm as Editorial Director, Adweek will bring its journalistic prowess and integrity to subjects formerly covered by Adweek, Brandweek and Mediaweek.
"The media business is in the midst of nothing less than one of the most dramatic instances of industrial transformation in our time," says Wolff. "This means there is both great opportunity and a great story to tell. Anybody who loves the media will find the new Adweek a riveting read."
One of New York's most provocative journalists, for the last seven years Wolff has written a much talked-about column for Vanity Fair, where he continues to be a contributing editor. He is also the Founder of Newser.com, and the author of, Burn Rate, the classic book about the dot com era, and of The Man Who Owns the News, his controversial biography of Rupert Murdoch. Wolff is paired with Publisher Erica Bartman, a former Publisher of Women's Wear Daily Beauty Biz, Associate Publisher of Women's Wear Daily and Associate Publisher of Vogue.
Adweek readers will find sharp, smart, original, witty, and news-making reports about the people, events, conflicts and innovations shaping advertising and all areas that intersect. The magazine's eye-catching "Front" section features "Trending Topics," which offers the latest news from the worlds of advertising, tech, print, marketing and television. "Accounts In Review" is a weekly roundup of the major accounts up-for-grabs and who's after them. "The Spot" looks at the making of that commercial that everyone will be talking about. And a new focus for the magazine, the "super influencers"-those affecting business and culture at large-which includes people ranging from Jay-Z to Mark Zuckerberg and Jay Carney to Jon Stewart.
Editorial features from the inaugural issue include:
The cover story, 'Madison Avenue Moves To Brooklyn', about how the creative center of gravity for the advertising community has shifted across the East River.
A profile of New York City-based venture capitalist Fred Wilson, co-founder of Union Square Ventures, the fund behind Twitter, Four Square and Zynga.
'Detroit City Limits,' about how a new generation of advertising agencies is striving to redefine the auto industry and the now wounded city it created, asking: Are they too late?
A press story examining how much is riding on the New York Times pay wall.
Wolff has amassed a collection of strong journalistic voices, including: Adweek veteran Executive Editor Jim Cooper; Managing Editor Hillary Frey from Politico; Deputy Editor Chip Bayers from Newser and previously Wired; Brian Breaker, a news editor, from ABC News; Alex Koppelman also a news editor from ABC News and Salon; Gabe Peltrone, a reporter, from Politico; Reporter David Levine from American Lawyer; Hephzibah Anderson, a noted author and contributor to Bloomberg, The Daily Mail, The Observer and Time; Katie Feola, a lawyer who worked as a researcher for the Washington Post's White House Correspondent Anne Kornblut; Janon Fisher, courthouse reporter, from the New York Post; Reporter Erin Griffith from Thomson Reuters where she covered private equity; Dylan Byers, a reporter, and former assistant to the economist Nouriel Roubini; Stevan Keane from the Guardian, Channel 4 in the UK and BBC; and Alexandra Wolfe joining as reporter, previously at Portfolio.
Publishing Executive serves as the most reliable resource of insight and analysis on the magazine media industry. We provide the most intelligent coverage of the publishing industry, from strategic management insight and digital publishing innovations to production, marketing, audience development and more. The publication was acquired by Adweek in September 2020.
---