AmeriLam Supply Group takes "Scuff Free" Laminate to a Whole New Level in Laminating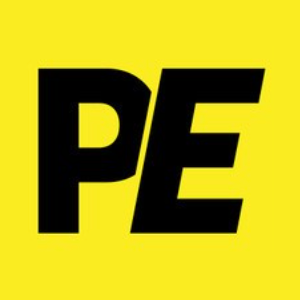 AmeriLam Supply Group takes "Scuff Free" Laminate to a Whole New Level in Laminating
Contact: Customer Care
900 Dutch Valley Drive
Knoxville, TN 37918
800.895.2747
sales@amerilam.us
www.amerilamsupplygroup.com
AmeriLam Supply Group is introducing ScuffProof™ Matte Laminate—a bulletproof laminate that is unprecedented in the publishing and packaging market!
AmeriLam Supply Group is taking the term "Scuff Free" to a whole new level with this dynamic product that will provide the above mentioned retail markets with important benefits such as:
• Reduced Spoilage:
Clean, crisp, and attractive publications and packaging that will remain protected and free from
blemishes and burnishes on retail shelves.
• A Cost Competitive Product:
The exclusive ScuffProof™ Laminate is priced more aggressively than lesser products on the
market, and guarantees a far better result.
• ULTIMATE protection:
ScuffProof™ is a matte film reengineered at the molecular level and that uses no coating to achieve a 5H hardness. Traditional "Scuff Free" laminates use a top coating that will burnish with use, and only has a 3H hardness.
Additionally, AmeriLam Supply Group ScuffProof™ Laminate can be UV coated, is glue-able and stamp-able, and features the industry exclusive Gold Seal™ Guarantee; a no-hassle product replacement or refund if the customer's satisfaction is anything less than 100 percent!
AmeriLam Supply Group is located in Knoxville, Tennessee, and offers a complete line of finishing equipment and components, including:
• Lamination Equipment
• Premium Laminate Films
• Finishing Equipment
• Finishing Components
• Bindery Equipment
• Binding Supplies
• Presentation & On-Demand Materials
• Incredible Client Service
For more information on AmeriLam Supply Group, call 800.895.2747 or visit their web site at www.amerilamsupplygroup.com.
Publishing Executive serves as the most reliable resource of insight and analysis on the magazine media industry. We provide the most intelligent coverage of the publishing industry, from strategic management insight and digital publishing innovations to production, marketing, audience development and more. The publication was acquired by Adweek in September 2020.
---