Atlantic Media Company Hires Zach Seward to New Digital Global Business Brand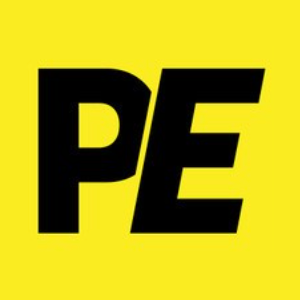 Atlantic Media Company President Justin B. Smith announced today that Zach Seward will be joining the company as a senior editor for its new global business brand, which will launch later this year.
Seward comes to Atlantic Media from The Wall Street Journal, where he has overseen the newsroom's Web outreach and social media efforts. Seward has expanded the Journal's presence on new social platforms and directed a team of journalists who identify and create content for the social Web. He has also led the training of reporters and editors on their own use of social media.
At Atlantic Media, Seward will report to the business brand's editor-in-chief, Kevin J. Delaney.
"Our goal is to be disruptive, open-minded and bold in rethinking how people get news and analysis," said Delaney. "Zach is one of the smartest thinkers about digital opportunities for journalistic innovation and will play a lead role in shaping our efforts."
Delaney is in the process of building a team of journalists in preparation for the launch of the new digital brand. Once launched, it will provide high-quality news and analysis to business executives as they navigate an increasingly complex global economy. The staff will be located in New York, with offices opening soon in Asia and Europe.
"Zach has the kind of entrepreneurial spirit and creative energy that will be central to the success of this new enterprise," said Smith. "Our new global business brand will be designed with a focus on how people consume their media today—instantly, digitally, mobilely, socially. Zach will be a brilliant addition to Kevin's team."
Before assuming his current position at The Wall Street Journal, Seward was assistant editor at the Nieman Journalism Lab, reporting on the media industry. Prior to that, he worked in the Boston bureau of The Wall Street Journal, covering education and health.
Seward is also currently an adjunct professor at NYU's Arthur L. Carter Journalism Institute, where he teaches digital journalism skills to master's students. His reporting has been honored by the Education Writers Association and the Newhouse School's Mirror Awards. Last year, Forbes named Seward to its list of "30 Under 30" in media.
Seward will join Atlantic Media on Feb. 29.
Publishing Executive serves as the most reliable resource of insight and analysis on the magazine media industry. We provide the most intelligent coverage of the publishing industry, from strategic management insight and digital publishing innovations to production, marketing, audience development and more. The publication was acquired by Adweek in September 2020.
---