Atlantic Media Company and Tennis Media Company Announce New Partnership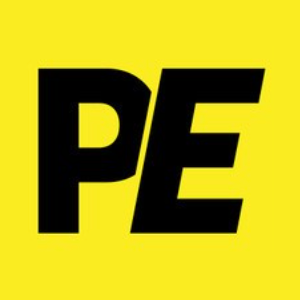 (Press Release) Washington, D.C., February 8, 2012 —Tennis Media Company Managing Partners, Bob Miller and George Mackin, and Atlantic Media Company President, Justin Smith, announced today a new multi-year digital partnership. Through Atlantic Media's marketing services division, Think Custom Media, Atlantic Media will bring its market leading digital expertise and best practices to Tennis Media Company in a multi-year arrangement that begins immediately.
Led by custom marketing veteran, Georgine Anton, Think Custom Media will employ proven digital strategies to enable Tennis Media Company to broaden its impact and take its digital products to the next level. Building upon Atlantic Media Company's tremendous record of digital success, Think Custom Media will work with Tennis Media Company to achieve its goals for expansion and enhanced user engagement.
Bob Miller said, "We're excited to partner with Atlantic Media to grow and develop our digital business. Accessing infrastructure, resources and the talent of Justin Smith and the accomplished management team he has assembled will take Tennis.com to a whole new level."
"The tennis enthusiast is a marketer's dream for its top market demographics and active lifestyle. Working with Georgine and Atlantic Media with their deep resources, we believe we will fully develop and capitalize on this longstanding opportunity with our affluent consumer base, advertisers, professional tournaments and their exclusive group of global sponsors," says George Mackin.
"We are thrilled to be working with Tennis Media Company," said Anton. "We look forward to combining our digital know-how with their editorial vision and tight connection to the tennis industry to create a powerhouse experience for tennis fans."
The Tennis Media Company is an indispensable resource for tennis enthusiasts. Tennis.com provides the most comprehensive coverage of all things tennis, from instruction and gear reviews to breaking news, commentary and 24-hour coverage of the professional tours. Between Tennis Magazine and an exciting new digital-only publication launching February 15, Tennis Media Company covers the game at an unrivaled level of depth and sophistication.
Tennis Magazine also draws upon the expertise of some of the sport's greatest stars, including Billie Jean King, Pete Sampras and Publisher Chris Evert. Six years ago Tennis Media Company brought King, Sampras, Evert, the USTA and other tennis loving investors together to purchase the Pacific Life Open at Indian Wells, ensuring that the world's largest tournament after the Grand Slams would remain firmly rooted in the United States. Today, Tennis Media Company is as excited about this partnership with Atlantic Media as they were in 2006 when they made their Indian Wells investment.
"Partnering with Think Custom Media is a great move for tennis in America and globally," says Evert. "Tennis.com's digital presence will become even more powerful and its international reach will continue to grow. We're looking forward to working together to elevate our game to the highest level."
About Tennis Media Company
From instruction to pro-game coverage and everything in between, The
Tennis Media Company—including Tennis Magazine, Tennis.com and the new bimonthly tablet breakthrough, Tennis 15-30—is the premier provider of tennis content in print, online and on the go. Tapping deep into an affluent and passionate market of 30 million tennis enthusiasts, including more than 5 million extremely active players, we deliver an unparalleled audience of achievers and influencers.
About Think Custom Media
Think Custom Media is the marketing services division of Atlantic Media Company, a global media company with a diverse array of media brands and services aimed at an influential audience across all sectors. Think Custom Media's marketing professionals put the expertise and digital prowess of a cutting-edge media company to work on behalf of clients. The team uses its unique set of skills to communicate clients' messages across the full suite of today's media channels: web, mobile, tablet, social, and print. Think Custom Media creates engaging content, develops and executes innovative digital and social media strategies and produces custom magazines, mobile apps and websites.
Publishing Executive serves as the most reliable resource of insight and analysis on the magazine media industry. We provide the most intelligent coverage of the publishing industry, from strategic management insight and digital publishing innovations to production, marketing, audience development and more. The publication was acquired by Adweek in September 2020.
---