Bonnier's Popular Science+ debuts on iPad as the magazine of tomorrow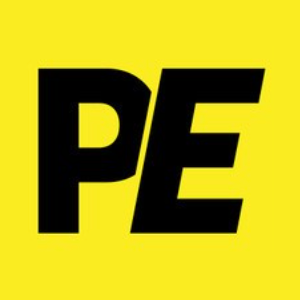 (Press Release) New York, N.Y., April 2, 2010- Bonnier Corp.'s Popular Science today launches its Popular Science+ tablet edition to run on Apple's iPad. Available now in the App Store, Popular Science+ is an achievement in digital magazine reading that began months ago in a collaboration between Bonnier's global R&D task force and BERG, a London-based design firm. The resulting platform, called Mag+, is the first step toward a vision of what digital magazine reading can be. (See the video demo at http://www.popularscienceplus.com/.)
"The key quality of Popular Science+ is that it's truly a magazine, but redesigned and redeveloped in a way that makes it work seamlessly and beautifully on the iPad," says Mark Jannot, editor in chief of Popular Science. "Our goal was to preserve all the qualities that make magazines such a powerful, popular medium-inspired packaging of carefully curated content by a team of expert editors, delivered in a visually dazzling issue with a beginning, middle and end-and at the same time to reinvent it in a way that makes it come to life on the iPad's screen."
The Mag+ platform will be continually developed and upgraded over the coming months as more and more of Bonnier's nearly 50 U.S. magazines (and many more in Europe) are rolled out on the iPad and other tablets. "Mag+ allows magazines to do what they do best, but on another platform," says Sara Ohrvall, senior vice president of research and development for Bonnier. "We don't want readers to feel like they're working through the screen, or layers of buttons. It should feel like they're touching the actual product, using a natural and intuitive interface."
The six design principles that underlie the Mag+ digital platform are:
* Silent mode. Magazines are a luxury that readers can lose themselves in. Mag + has fewer distractions than the Web. It allows readers to lean back, away from the browser, and just focus on the bold images and rich storytelling. Reduced complexity increases a reader's immersion.
* Fluid motion. Magazines are easy to browse, and Mag+ replicates that with a story-to-story navigation that's more like a panning camera than a flipping page. As we say, "Flow is the new flip."
* Designed pages. Magazines are defined by their carefully conceived layouts that give readers an immediate understanding of the content and why it matters to them, a quality that got lost on magazine Web sites. Mag+ brings design back to digital publishing.
* Defined beginning and end. Unlike the Web, magazines have a
defined storyline and flow from front to back. Mag + returns to the
notion that something can be, and wants to be, completed. It's the end
of endlessness.
* issue-based delivery. One of the great joys of magazines is that feeling of anticipation when a new one arrives. Mag+ maintains that by delivering full issues at once with all the same content as the print edition, and on the same schedule.
* Advertising as content. Relevant, attractive advertising is as much a part of the magazine experience as the editorial content, and Bonnier wants Mag+ advertising to include both pin-ups and applications readers can appreciate.
Popular Science+ on the iPad features pages that are easy to browse and to read, allowing users to enjoy the full-color diagrams, images and in-depth reporting Popular Science is famous for. Simple, fluid swiping motions let readers move horizontally through stories, while vertical scrolling allows them to read an article without interruption or distraction. In the app's unique Look mode, users can tap the screen to make the words disappear, highlighting the magazine's big, bold photos
and illustrations. (Another tap returns to Read mode.) Popular Science+ includes the April issue plus a storefront to buy future issues every month from within the app and a library to manage back issues.
Publishing Executive serves as the most reliable resource of insight and analysis on the magazine media industry. We provide the most intelligent coverage of the publishing industry, from strategic management insight and digital publishing innovations to production, marketing, audience development and more. The publication was acquired by Adweek in September 2020.
---