Outten & Golden LLP: Conde Nast Violates Labor Laws with Interns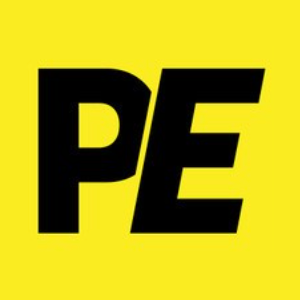 NEW YORK, June 13, 2013 /PRNewswire/ –Conde Nast, the worldwide publisher of fashion, culture, food and home magazines, illegally employs interns in violation of federal and state labor laws, Outten & Golden LLP alleged today in New York federal court.
The class action complaint, filed on behalf of two former interns who worked at W Magazine and The New Yorker, accuses Advance Magazine Publishers, Inc., which does business as CondeNast Publications, of failing to pay interns proper wages for the work they perform in violation of the federal Fair Labor Standards Act (FLSA) and the New York Labor Law (NYLL).
The lawsuit contends the interns are covered by the FLSA and NYLL, which require that interns engaged in the operations of the employer or performing productive work benefit the employer and must be paid the minimum wage even if they receive some benefits in the form of a new skill or improved work habits.
As an intern at CondeNast, Ms. Ballinger worked in W Magazine's accessories and fine jewelry departments in 2009, packing and unpacking accessories and jewelry, sorting through and organizing accessories and jewelry, running errands, filling out insurance forms, and doing other productive work. Mr. Leib worked for Conde Nast at The New Yorker in 2009 and 2010, reviewing submissions and passing on those that he recommended to his supervisors, responding to readers' emails, proofreading, line editing, and relaying pieces between writers, cartoonists, and editors.
The interns are represented by Adam T. Klein, Rachel Bien, and Juno Turner of Outten & Golden's New York office.
Mr. Klein said, "Our complaint explains that instead of following the law, CondeNast relies on a steady stream of interns to perform entry-level work that contributes to its magazines' operations and reduces its labor costs."
Ms. Bien said, "Our clients and other interns contend that they were as integral to Conde Nast's business as other employees, but with one major difference: the interns didn't even make minimum wage.
Ms. Turner said, "This case is about the fundamental principle that if you work, you must be paid. Our clients seek to end the wage theft endemic in the media industry."
Outten & Golden will seek to have the lawsuit certified as a class action to recover unpaid wages, interest, and attorneys' fees and costs for interns who worked for the fashion, accessories, and fine jewelry departments at CondeNast magazines between June 13, 2007 and the date of a final judgment.
This case is "Lauren Ballinger and Matthew Leib, et al., v. Advance Magazine Publishers, Inc. d/b/a Conde Nast Publications," No 13 Civ. 4036, in the U.S. District Court, Southern District of New York.
Publishing Executive serves as the most reliable resource of insight and analysis on the magazine media industry. We provide the most intelligent coverage of the publishing industry, from strategic management insight and digital publishing innovations to production, marketing, audience development and more. The publication was acquired by Adweek in September 2020.
---