Digital Watermark Technology Brings 2012 SI Swimsuit Issue To Life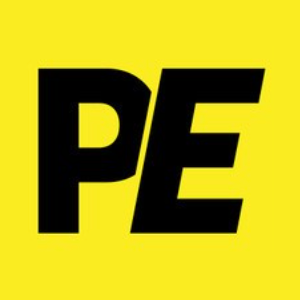 For the second year in a row, the digital extensions of the annual Sports Illustrated Swimsuit franchise, out today, includes a Nellymoser-powered mobile campaign. Behind-the-scenes videos of the 19 different swimsuit model photo shoots can be launched from the magazine's pages using the new mobile Swimsuit Viewer App for iPhone, iPad and Android. Each video is launched by scanning one of the digitally watermarked photos using the Digimarc Discover Platform from Digimarc Corporation.
The 2012 Swimsuit Issue is the first top 100 U.S. magazine to use digital watermarking for promoting a video. Digimarc's digital watermarking technology embeds an imperceptible pattern into the image that can be detected by a smartphone, but not by the human eye. Unlike a QR code, watermarks do not cover a part of the image or ruin the page design.
The SI Swimsuit Viewer 2012 mobile app and high quality video delivery process were built and are managed by Nellymoser, a Massachusetts-based mobile marketing and technology services company. The app and video are powered by Nellymoser's mobile engagement platform, which enables marketers to optimize, deliver and present digital content across desktops, tablets and phones. It is available for free from the iTunes App Store and Android Market.
The SI Swimsuit Viewer 2012 app provides a completely branded mobile experience that enhances the print issue. Readers use the app and point their smartphone's camera at the model's photo. The digital watermark is automatically detected, which triggers the associated interactive content. Satellite TV company, DirecTV, is sponsoring the free Swimsuit Viewer app and will feature Supermodel Kate Upton in a brief DirecTV ad at the end of each video.
"The Sports Illustrated swimsuit issue has become the gold standard for showcasing cutting edge, high-quality print-to-mobile experiences. Nellymoser is pleased to be a part of this popular issue for a second year in a row," said John Puterbaugh, Founder and CEO of Nellymoser, Inc. "Given that millions of readers look forward to this issue, we anticipate a tremendous amount of viewing activity. Nellymoser's mobile engagement platform is designed to handle these large numbers of users while ensuring fast downloads, crisp video and clear sound."
"The annual Swimsuit Issue is an American institution and we're thrilled that Sports Illustrated selected our technology to create a fun, engaging experience for its readers," said Ed Knudson, EVP, Sales & Marketing of Digimarc Corporation. "SI has really showcased the creative versatility of Digimarc Discover as a next generation print-to-mobile platform."
Publishing Executive serves as the most reliable resource of insight and analysis on the magazine media industry. We provide the most intelligent coverage of the publishing industry, from strategic management insight and digital publishing innovations to production, marketing, audience development and more. The publication was acquired by Adweek in September 2020.
---