Experimental iPad Magazine to Showcase Innovation in Indie Digital Media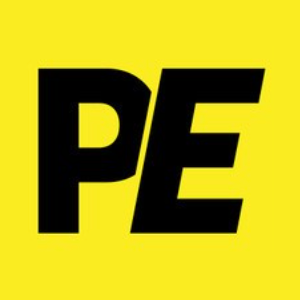 San Francisco, CA (June 19, 2013)—Experimental Digital Publishing Magazine released its inaugural issue this week. The highly interactive iPad Newsstand App will focus on the most inventive work in digital media today. Experimental Digital Publishing (XDP) Magazine will be available in the Apple App Store on a quarterly basis, starting this month.
XDP Magazine introduces today's most cutting edge creativity to tech-savvy readers by highlighting groundbreaking independent publishing and the culture surrounding it.
Headquartered in the heart of the tech and culture boom, the San Francisco-based magazine features articles and interviews with top artists, game designers, musicians, developers, industrial designers, and other leaders across the arts and technology fields. XDP Magazine brings to light the concepts that are changing the way we view and create media, from 3D printed objects to interactive installations.
About XDP Magazine
The magazine seeks to change the way publishers think about user experience. XDP Magazine explores some of the most interesting content on the screen today by offering an interactive selection of digital media like audio, video, animated GIFs, HTML games, and internet art.
Issue 1 includes an in-depth look at the creation of the best-selling DJ Spooky music-mixing app with co-creator and international artist DJ Spooky, and includes a song from his current residency at the Metropolitan Museum Art. Issue 1 also features songs by newly signed Ninja Tunes musician Hot Sugar, new images by New York-based artist Kent Rogowski, the digital art of Hisham Akira Bharoocha, the behind-the-scenes story of top mobile gaming company Semi Secret Software, and more.
http://www.xdpmag.com
https://itunes.apple.com/us/app/experimental-digital-publishing/id649009845?ls=1&mt=8
https://www.youtube.com/user/XDPMag?feature=watch
Publishing Executive serves as the most reliable resource of insight and analysis on the magazine media industry. We provide the most intelligent coverage of the publishing industry, from strategic management insight and digital publishing innovations to production, marketing, audience development and more. The publication was acquired by Adweek in September 2020.
---