Former Reed Business President Jeff DeBalko Joins ShopCity.com as Executive Chairman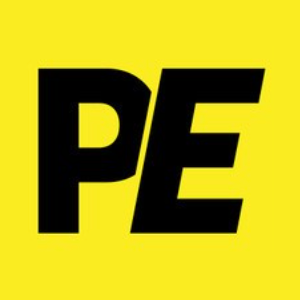 (Press Release) Mountain View, CA, February 07, 2012—ShopCity.com, a network of more than 8,000 local marketplaces in the United States, Canada, Europe and abroad, is proud to announce the appointment of veteran digital media and technology executive Jeff DeBalko to the newly created position of Executive Chairman.
DeBalko brings more than 20 years of experience leading media and technology companies large and small, from local to global. He has formerly led businesses for such large global media companies as International Data Group and Reed Elsevier and has recently been focused on advising and investing in innovative, entrepreneur driven companies in B2B, social, local and mobile media and technology.
The move comes as ShopCity.com leaves the product development phase and prepares for rapid growth, including the hiring of a seasoned management team, the launch of hundreds of new markets and a major increase in the size of its sales, engineering and customer support divisions.
The company is assembling a team of world-class executives and advisors to help it navigate the transition from an angel-funded start-up to a major contender in the local online marketing arena, and to leverage the tremendous intellectual property and robust platform it has developed since it was founded in April of 2008.
As Executive Chairman, Jeff will provide guidance and advice to ShopCity.com's executive team in an active, ongoing capacity with a specific focus on business strategy, organizational development, and business relationships with customers, partners and investors.
Commenting on his appointment DeBalko said, "I've been very impressed with what the founders of ShopCity.com have accomplished in a short amount of time. They've built an incredible product, achieved an impressive level of early financing, and made strong connections in the hyperlocal community on a global basis. I am most impressed however by their genuine commitment to local communities and their passion for the sustainability and growth of local commerce. The Shop Local movement has tremendous momentum and I expect ShopCity.com to play an important role in its growth and long term success."
ShopCity.com founder Colin Pape added, "We are very fortunate to have someone as accomplished and community-minded as Jeff join our team. He brings a unique blend of business and technology experience at the executive level, insights into what it takes to succeed as a fast moving startup but also a true understanding of what is required to build a world-class global company."
Born in Pennsylvania, DeBalko now splits his time between Silicon Valley and Pebble Beach, CA.
Jeff joins a world class team of advisors including the NFIB's #1 business author, Chuck Blakeman, and Steve Outtrim, the youngest-ever CEO of an Australian public company.
About ShopCity.com
ShopCity.com's 8,000 local marketplaces including ShopPaloAlto.com, ShopBuffalo.com, ShopCorona.com and ShopBirmingham.com connect local businesses and consumers in a way that strengthens the local economy and helps shoppers 'put their money where their house is' by enabling them to shop online within their community. The company's innovative exclusive partnership model enables media companies such as The Buffalo News (owned by Berkshire Hathaway) to provide local businesses with an online solution that is more effective than other alternatives such as Groupon and Yelp.
Publishing Executive serves as the most reliable resource of insight and analysis on the magazine media industry. We provide the most intelligent coverage of the publishing industry, from strategic management insight and digital publishing innovations to production, marketing, audience development and more. The publication was acquired by Adweek in September 2020.
---