Jack Griffin Joins AlixPartners Team as Senior Advisor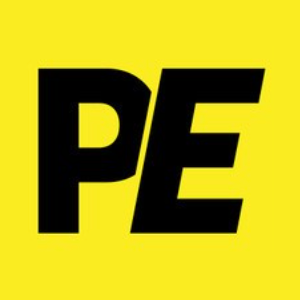 (Press Release) NEW YORK, Sep 06, 2011—The global business-advisory firm AlixPartners LLP today announced that media-industry veteran John H. "Jack" Griffin will serve as a senior advisor to help expand AlixPartners' global Media & Marketing-Services Practice.
Griffin, who earlier this year founded Empirical Strategic Advisors LLC, an advisory firm focused on counseling media and marketing-services companies, was previously CEO of Time Inc., president of Meredith Corp.'s Meredith National Media Group and president of Advance Publications Inc.'s Parade Magazine division. He also held senior positions at the New York Times Company Magazine Group and Griffin Publishing Co. Inc., and has deep experience in virtually every sector of the media industry, including magazines, newspapers, digital, marketing services and television. While working with AlixPartners, whose recent media engagements include Reader's Digest Association Inc., Tribune Co. and Freedom Communications Inc., Griffin will also continue to work with other existing clients of his consulting firm.
"Jack's understanding of the media world and his skills at generating and maximizing value in the industry are second to none," said Fred Crawford, CEO of AlixPartners. "Given the continued seismic technological changes in the industry coupled with the ongoing uncertainty in the global economy, we foresee growing demand for AlixPartners' unique, 'senior-professionals' approach to consulting, turnaround and restructuring, and information-management services. We're very pleased to have someone with Jack's leadership experience and expertise to help us expand our media practice—experience and expertise that can be of great use to companies throughout the media industry or those dealing with the media industry."
AlixPartners' offering to media and media-related companies includes organizational assessment, design and productivity; revenue generation and growth strategies; market-sizing and potential; customer acquisition and retention strategies; joint-venture/partnership assessment and development; strategic sourcing and procurement; cost-modeling and assessment; pricing strategy and tools; sales-force effectiveness and incentive analysis; long-term strategic planning; and multi-platform content and sales strategies.
Said Griffin: "AlixPartners has a unique DNA among professional-services firms, with unparalleled strategic and operational experience. I am delighted to be teaming with them at this challenging and exciting time for the media industry, which is at an inflection point. While many media companies are innovating and adapting to change, many others remain grounded in legacy revenue and cost models, and are seeking new ways to move forward. I look forward to working with AlixPartners to expand its media practice and assist its clients at a time when results and execution matter more than ever."
A recognized innovator in the media world, one of Griffin's best-known accomplishments was transforming Meredith from a traditional publishing company into the leading media company reaching adult women in the U.S., into the leading publisher of Hispanic magazine titles in the U.S. and into the No. 2 seller among all American magazine companies, reaching 75 million readers each month. He also architected and executed Meredith's transformation into a leading provider of digital-marketing services, through Meredith Integrated Marketing, which in 2010 was ranked the sixth-largest digital agency in America. That same year, Advertiser Intelligence Reports(R) ranked Meredith as the "#1 Company To Do Business With," up from 27th place in 2007. In 2009, Advertising Age named Meredith its "Publishing Company of the Year."
Griffin has held numerous industry leadership positions, including serving as chairman of the Magazine Publishers of America, chairman of the American Advertising Federation, a director of the Internet Advertising Bureau and a director of the Audit Bureau of Circulations. He also has won numerous industry and civic awards. The Delaney Report named him "Corporate Publisher of the Year" for 2010 for his work at Meredith and Time. In 2007, he received the same award and, in 2005, Advertising Age named him "Publishing Executive of the Year." In 2001, he was voted into the American Advertising Federation's Advertising Hall of Achievement for industry leaders aged 40 and under, and he has also won the AAF's Jack Avrett Award for outstanding service to the industry and the community. In 2005, he received the National Human Relations Award from the American Jewish Committee, for his extensive charitable work and contributions to philanthropy.
Publishing Executive serves as the most reliable resource of insight and analysis on the magazine media industry. We provide the most intelligent coverage of the publishing industry, from strategic management insight and digital publishing innovations to production, marketing, audience development and more. The publication was acquired by Adweek in September 2020.
---