FUSE Media 2019 Speakers from Hearst, Annex Business Media, Industry Dive, Farm Journal & More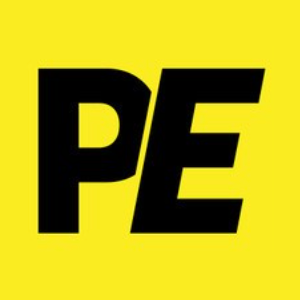 FUSE Media Summit is coming up next month, and we're preparing to delve into the most pressing topics for digital media executives today. From productization and marketing automation to data privacy and the consumer experience, there's a lot to discuss over just 2 1/2 days.
We've recruited an expert group of speakers to share insights and case studies that will help this year's attendees retool their technology strategies for success. Here's a look ahead at what we'll cover at FUSE Media 2019, taking place Nov. 19-21 in Philadelphia.
(If you want to attend, all-expenses-paid, submit your inquiry form now.)
Preview of FUSE Media 2019
Hearst Magazines' Sheel Shah, VP of Strategic Partnerships & Consumer Products, will open the program with a keynote about how Hearst is driving growth through new revenue streams, such as e-commerce. Shah will share specifics about the ways Hearst uses data and technology to deliver value to consumers.
Throughout the FUSE program, panel discussions will spotlight attendee speakers from a range of media companies. On Day 2, executives from Adweek, Annex Business Media, and Granite Media will navigate The New Age of Data Privacy & Protection and how publishers can adapt reader consent experiences to succeed amid tightening regulations. Another panel, Automating the Tech Stack, brings technologists together with digital leaders at Farm Journal and HousingWire to talk MarTech integration, providing real-world examples and roadmaps.
Attendees will also hear from B2B media veteran Ronda Hughes, former SVP of Marketing and Digital Solutions at EnsembleIQ. Hughes will outline the critical steps publishers must take after investing in an integrated database – from clearly identifying rich data and adopting a data-first sales strategy to outlining marketing plans for digital products and reporting outcomes.
Day 3 highlights publishers including Active Interest Media, Industry Dive, and Brief Media. Executives will detail how they're using audience analytics to optimize content, digital product development, and more. Plus, USA TODAY's SVP of Consumer Products, Jason Jedlinski, shares how the national media outlet is innovating to balance advertiser and consumer needs, investing into site speed, personalization, data-driven brand safety, and augmented reality.
Did we mention that some of the industry's leading solutions providers are coming to FUSE to overview industry trends they're seeing and show publishers what's working for their clients? Through boardroom case study sessions and 1-on-1 meetings, they'll be helping attendees streamline the process of vetting new technologies.
See our Advisory Board and lineup of speakers here, and take a look at our full Agenda for FUSE Media 2019.
Want to Attend?
To get on the list for FUSE Media this year, fill out an inquiry form ASAP. There are very few seats remaining for this invitation-only event, which gathers a limited group of about 65 senior-level executives leading digital strategy at their organizations. The experience is completely FREE for qualified attendees. We cover travel, hotel, meals, drinks, and entertainment – no catch, promise.
Watch this video Q&A between Publishing Executive's senior editor, Leah Wynalek, and brand director, Matt Steinmetz, to learn more about what FUSE is like for attendees:
http://players.brightcove.net/2045965075001/Syu5IhpXe_default/index.html?videoId=6095968776001
Sponsor FUSE Media
Sponsors get guaranteed one-on-one time with executives evaluating technology solutions for their media businesses. If you're a vendor interested in sponsoring FUSE Media, contact Matt Steinmetz at msteinmetz@napco.com for more information.
Publishing Executive serves as the most reliable resource of insight and analysis on the magazine media industry. We provide the most intelligent coverage of the publishing industry, from strategic management insight and digital publishing innovations to production, marketing, audience development and more. The publication was acquired by Adweek in September 2020.
---