Hearst's Clinton Named MPA Chairman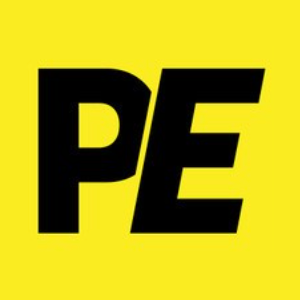 Nina Link, President and Chief Executive Officer of MPA—The Association of Magazine Media, announced today that Hearst Corporation's Michael Clinton has been chosen to chair the organization's board of directors. The announcement comes after a nearly two-month board leadership gap following the stepping down of Jack Griffin in February, who left the MPA following his exit as CEO of Time Inc.
An MPA spokesman told Fishbowl NY back in February that MPA board members must be a senior executive responsible for magazine operations at an MPA-affiliated company. Clinton is President, Marketing and Publishing Director at Hearst Magazines, a position he has held since June 2010.
"Michael has been one of the magazine industry's leading evangelists to the advertising community and all magazine media brands have benefited from his work," Link said in a press release. "He's a champion of improved magazine measurement and a tireless advocate for the power of magazine media on print, web, mobile and tablet platforms."
In his new role, Clinton will serve primarily as a spokesperson for publishers to the ad industry. Link said his background in editorial (as an author and photographer) will enhance his ability to be an outspoken advocate for magazines. He was a key figure in last year's Power of Print marketing campaign, which brought together Time Inc., Hearst, Condé Nast, Wenner Media and Meredith in a high-profile effort to promote the value of print media as an advertising platform. Clinton also previously served as Chairman of the 2002 American Magazine Conference and has co-chaired the Magazine Marketing Coalition.
"I'm honored to be taking on this role with the MPA to help usher our industry into the exciting new landscape of platforms on which quality magazine content can live," Clinton said in the MPA release. "Consumer demand for print magazines is as strong as ever and, as we all increasingly expand into the digital and tablet space, I intend to work closely with my colleagues to reinforce the power of our rich content and well-respected brands to both advertisers and consumers."
At Hearst, Clinton oversees marketing, sales and brand development for print, digital, mobile and tablet platforms. In April 2011, he was named to Hearst's board of directors. He is expected to serve as MPA chair until October 2012.
Publishing Executive serves as the most reliable resource of insight and analysis on the magazine media industry. We provide the most intelligent coverage of the publishing industry, from strategic management insight and digital publishing innovations to production, marketing, audience development and more. The publication was acquired by Adweek in September 2020.
---