Cosmopolitan Magazine Signs With Mosaic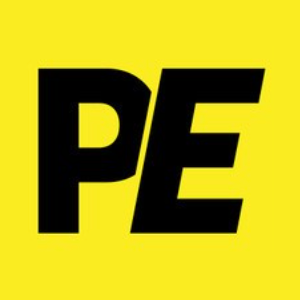 (Press Release) LOS ANGELES/NEW YORK CITY (April 15, 2011)—Cosmopolitan magazine, the world's leading women's magazine, and management and production company Mosaic have announced a creative partnership aimed at developing scripted and non-scripted programming in multiple distribution outlets, an alliance forged by Mosaic's Dave Fleming and Cosmopolitan's editor-in-chief Kate White. A team of creative minds from Mosaic will work together with Cosmo editors to create programming ideas to shop to networks, studios and other outlets.
"Cosmopolitan is an iconic, world-wide brand, and we are thrilled to align with such a dynamic company as Mosaic to pursue new opportunities in Hollywood," said Kate White, Editor-in-Chief of Cosmopolitan.
"We are very excited about this alliance with one of the most successful and creative magazines in history. Kate White and Cosmopolitan are powerful female voices and we will help expand their brand through all avenues of the entertainment business, said Dave Fleming.
Cosmopolitan and Mosaic will strategize content ideas and leverage them across multiple platforms including network, cable, cinema and online, integrating brands and other partners in seamless, creative ways.
The partnership, the first time in the magazine's 100+ year history, will help bring the Cosmopolitan brand and its intellectual off-spring into film and television.
About Cosmopolitan
Cosmopolitan (www.cosmopolitan.com) is the best-selling young women's magazine in the U.S., a bible for fun, fearless females that reaches more than 18 million readers a month. Cosmopolitan delivers the latest news on men and love, fashion and beauty, women's health and self-improvement, and entertainment. Readers can also interact with the brand on the digital front, with Cosmopolitan.com, reaching 4 million unique users a month. Cosmopolitan mobile, reaching 180,000 users per month; and Cosmopolitan iPhone applications (Sex Position of the Day and Shop Cosmo), which have been downloaded more than 100,000 times. Cosmo Radio, the only magazine-branded radio channel of its kind, is available on Sirius XM Channels 111 and 162. In addition to the U.S. flagship, Cosmopolitan publishes 60 print magazine editions around the world.
Hearst Magazines is a unit of Hearst Corporation (www.hearst.com) and one of the world's largest publishers of monthly magazines, with nearly 200 editions around the world, including 15 U.S. titles and 20 magazines in the United Kingdom, published through its wholly owned subsidiary, The National Magazine Company Limited. Hearst Magazines is a leading publisher of monthly magazines in the U.S. in terms of total circulation (ABC June 2010) and reaches 73 million adults (Spring, 2010 MRI).
Publishing Executive serves as the most reliable resource of insight and analysis on the magazine media industry. We provide the most intelligent coverage of the publishing industry, from strategic management insight and digital publishing innovations to production, marketing, audience development and more. The publication was acquired by Adweek in September 2020.
---