INTERQUEST Announces Speakers for 2012 Digital Book Printing Forum in New York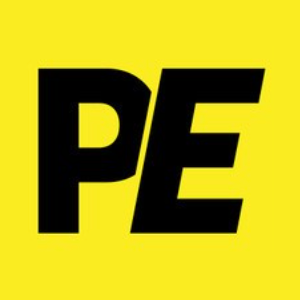 Charlottesville, VA (February 23, 2012)—INTERQUEST, a leading market and technology research and consulting firm serving the digital printing and publishing industry, today announced a powerful lineup of speakers and panelists for its 2012 Digital Book Printing Forum in New York.
According to INTERQUEST President Gilles Biscos, "We strive each year we deliver this event to bring together the primary forces actively developing, refining, and putting into practice digital book manufacturing. This year our attendees will be rewarded with a wide range of perspectives, insights, and experiences offered by our participants. I'm very excited and proud of the lineup we're bringing to New York this year."
Bethlam Forsa, Executive Vice President, Content Development and Publishing Operations at Houghton Mifflin Harcourt will kick off the 2012 Digital Book Printing Forum with the opening keynote address. She will provide insight into how a major publisher views the future of educational books, including the respective roles of printed and electronic content. Her part in helping standardize and optimize the company's print publishing operations as well as her involvement with Apple's iBook 2 platform gives her a unique perspective on the subject.
Following the keynote address INTERQUEST will present key results from recent research it has conducted in digital book printing. A panel of leading book printers will then present their experiences, applications, and challenges in digital book manufacturing and explain how recent technological developments are helping them enhance their solutions. Speakers include Larry Bennett, President of Distribution Services, Bookmasters; Adam DeMaestri, President, BR Printers; Nick Lewis, President, Publishers' Graphics; and Dale Williams, Vice President, Strategic Content Imaging (SCI).
Following lunch, executives from leading digital printing systems vendors will update their companies' strategies, developments, and recent successes in the book market. Speakers include Scott Schiller, Director, Worldwide Marketing and Business Development, Inkjet High-Speed Production Systems, Hewlett-Packard Company; Kris Albee, Director of Marketing—Continuous Feed Product Marketing, Océ North America; George Promis, Vice President, Continuous Forms Production Solutions & Technology Alliances, Ricoh Production Printing; and John Conley, Vice President Commercial Print and Publishing, Xerox Corporation.
After additional INTERQUEST research findings are presented, a panel of experts will focus on challenges and developments related to workflow, paper handling, finishing, substrates, and inks. Speakers include Katie Kriemelmeyer, President, AGS, a Consolidated Graphics Company, and Bruce Beiderman, National Accounts Manager, Standard Finishing Systems; John Pecaric, Senior Vice President of Operations, R.R. Donnelley & Sons, and Yuan Yu, New Business Development Manager, Cabot Inkjet Colorants; as well as Steve Franzino, Vice President Technology, Courier Corporation and Paul Bradshaw, Senior Vice President, Publishing Papers, Appleton Coated LLC.
In the final session of the day, publishers will share their experiences with digital book printing as well as their views on the dynamics of eBooks and printed books and the impact of new digital printing technologies on their business. Speakers include David Hetherington, Vice President, Academic/Educational Merchandising and Digital Printing, Baker & Taylor; Ann Arnow, Executive Vice President, Bridge Publications Inc.; and Laura Mars, Vice President Editorial, Grey House Publishing.
Following the final session participants are invited to a cocktail reception hosted by Xerox from 5:15 to 6:30 p.m. Forum attendees may also attend the Publishing Business Conference Keynote and the Publishing Business Expo, featuring nearly 70 industry-leading suppliers and solutions providers.
The 2012 Digital Book Printing Forum will be held Tuesday, March 20, 2012 from 9:00 a.m. to 5:00 p.m. at the Marriott Marquis New York in midtown Manhattan during the annual Publishing Business Conference Expo organized by Book Business magazine. The Digital Book Printing Forum is sponsored by leading players in the market, including Appleton Coated LLC, Bridgeport National Bindery, Cabot Inkjet Colorants, Hewlett-Packard, Ricoh, Oce/Canon, Quad/Graphics, Standard Finishing Systems, Webcom, and Xerox. The event is supported by the Small Publishers Association of North America (SPAN).
Publishing Executive serves as the most reliable resource of insight and analysis on the magazine media industry. We provide the most intelligent coverage of the publishing industry, from strategic management insight and digital publishing innovations to production, marketing, audience development and more. The publication was acquired by Adweek in September 2020.
---