Matthew Yorke Promoted to CEO of IDG Global Solutions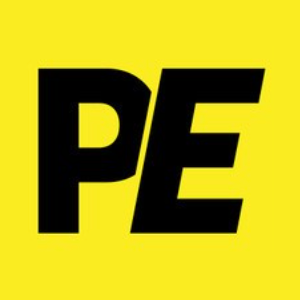 FRAMINGHAM, MA – December 11, 2012—IDG Communications CEO Bob Carrigan has named Matthew Yorke, CEO, IDG Global Solutions (IGS) after Yorke brought together two sales and services groups to create one, new organization to serve clients worldwide. Yorke had been president of IGS since 2010 and also served as president of IDG Strategic Marketing Services (SMS).
IGS is a sales and service organization that has developed award-winning marketing programs for some of IDG's largest technology customers worldwide, including Microsoft, IBM, Dell, Avaya, Citrix, and Cisco. In announcing his promotion, Carrigan said, "Matt has brought together two of IDG Communications most important sales and service organizations, SMS and IGS, as they combined to grow revenues 24% from 2011 to 2012. Under Matt's leadership, IGS has become one of the company's largest revenue producing business units."
Yorke joined IDG in the United Kingdom in 1999 and moved to the US five years later to become an executive in IDG Corporate Sales. "I am fortunate to be leading a team of talented professionals who have done extraordinary work for clients seeking creative branding and demand generation programs in the US, Europe, Asia, China, Australia, and the Middle East," said Yorke. "In recent years the demand by tech marketers for innovative campaigns across online, print, and events has soared. Marketing services for paid, owned, and earned media have transformed our clients and IDG." In the past year, four organizations–the Web Marketing Association, Webbys, Wharton Social Media Leadership Awards, and Interactive
Media Awards–have recognized IDG for its work on behalf of its clients Avaya, Dell, and HP.
Yorke also represents IDG on the Google Publishers Advisory Board. In recent years, he was named to the Folio: 40 for C-level visionaries, chosen by Media Business as one of its Business Publishing Executive Innovators, made Media Business' Who's Who list, and was recognized as a Social Media Superstar by Media Industry Newsletter (Min).
About International Data Group (IDG) 

International Data Group (IDG) is the world's leading technology media, events and research company. Founded in 1964 and headquartered in Boston, Massachusetts, IDG products and services reach an audience of more than 280 million technology buyers in 97 countries. 

IDG Communications' global media brands include CFOworld, ChannelWorld®, CIO®, CSO®, Computerworld®, GamePro®, InfoWorld®, Macworld®, Network World®, PCWorld®, TechHive and TechWorld®. IDG's media network features 460 websites, 200 mobile sites and apps and 200 print titles spanning business technology, consumer technology, digital entertainment, and video games worldwide. The IDG TechNetwork represents more than 500 independent websites in an ad network and exchange complementary to IDG's media brands. 

With expertise in branding, lead generation, and social media marketing, IDG marketing services programs are strategically designed and implemented to influence technology vendor prospects worldwide. 

A recognized leader in conference and exhibition management, IDG produces more than 700 globally branded technology and entertainment conferences and events in 55 countries. 

International Data Corporation (IDC), a subsidiary of IDG, has more than 1,000 analysts who provide global, regional, and local expertise on technology and industry opportunities and trends in more than 110 countries.
Publishing Executive serves as the most reliable resource of insight and analysis on the magazine media industry. We provide the most intelligent coverage of the publishing industry, from strategic management insight and digital publishing innovations to production, marketing, audience development and more. The publication was acquired by Adweek in September 2020.
---