MB Media LLC Acquires RBI's Construction Media Group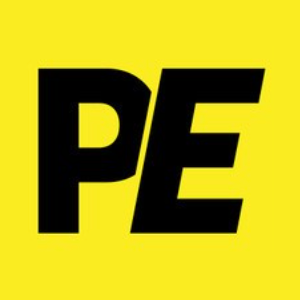 (Press Release) Radnor, PA (May 10, 2010) — Radnor-based MB Media LLC has announced the acquisition of the Construction Media Group properties from Reed Business Information (RBI). The purchase comes on the heels of RBI parent company Reed Elsevier's recent announcement of the divestiture of multiple brands in its U.S. publishing business.
The Construction Media Group includes the following print and online properties:
Building Design+Construction
,
Custom Builder
,
Construction Equipment
,
Housing Giants
,
Professional Builder
,
Professional Remodeler
,
Construction Bulletin
,
SpecCheck
, BDCnetwork.com, LogInAndLearn.com, VisibleCity.com, ConstructionEquipment.com, and HousingZone.com.
The Construction Media Group brands will be relaunched in the near future and will serve the following professional audiences: architects, engineers, contractors, remodelers, single-family home builders, and equipment managers and owners/developers working in residential, commercial, industrial, institutional, single-family, and multifamily markets. More detailed information about each brand and its relaunch date will be available soon.
"The support from both our reader and advertiser communities has been incredible. Our close and unique relationship with our subscribers will remain paramount to us as we work with the industry on its way to recovery," says Tony Mancini, CEO, MB Media LLC. "For advertisers, our leadership in audience delivery across all media platforms, coupled with our pay-for-performance price model, will allow for efficient and successful marketing plans. Marketers need proven results for everything they do and we are committed to providing the metrics they need."
Mancini and his business partner, Rick Blesi, president of MB Media LLC, were publishers in the Construction Media Group when it was owned by Reed Elsevier. Together, Mancini and Blesi have more than 30 years of combined experience with the group's publications and websites and look forward to building on their brands to better serve the industry.
"The market will feel an entrepreneurial spirit that has been missing from construction media companies. We are going to be fast, nimble, open, and committed to the success of this market," says Mancini. "We are extremely excited to bring these highly respected and leading brands back to the construction industry."
Publishing Executive serves as the most reliable resource of insight and analysis on the magazine media industry. We provide the most intelligent coverage of the publishing industry, from strategic management insight and digital publishing innovations to production, marketing, audience development and more. The publication was acquired by Adweek in September 2020.
---