Media and Marketing M&A on the Rise in Q3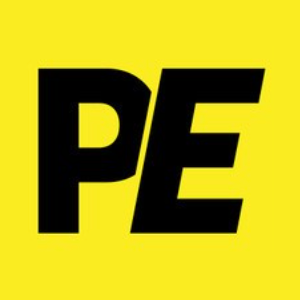 On Wednesday, investment bank Berkery Noyes released its media and marketing Q3 mergers and acquisitions report.  Berkery Noyes reports that media and marketing deal volume declined 6% from Q2 to Q3 in 2015. But compared to 2014, the number of M&A transactions has increased 4% year-to-date. B2B publishing was the stand-out sector for M&A deals this quarter, increasing 38% compared to Q2 from 39 deals to 54. Notable among those deals was McGraw Hill Financial's acquisition of SNL Financial for $2.2 billion. In the consumer space, major Q3 acquisitions included Nikkei's acquisition of The Financial Times from Pearson and Axel Springer's acquisition of Business Insider.
Read the complete press release below.
NEW YORK — October 7, 2015 — Berkery Noyes, an independent mid-market investment bank, today released its third quarter 2015 mergers and acquisitions trend report for the Media and Marketing Industry.The report analyzes M&A activity during the three-month period and compares it with data for the six previous quarters.
Deal volume declined six percent between second and third quarter 2015. However, the number of transactions year-to-date increased four percent compared to the corresponding timeframe in 2014. Aggregate value rose 15 percent on a quarterly basis, from $20.8 billion to $24.0 billion.
M&A activity in the Marketing segment decreased eight percent during the third quarter. This followed a 14 percent rise from first to second quarter 2015. The highest value Marketing deal in the third quarter was comScore's announced acquisition of Rentrak Corporation, a cross-platform media measurement firm, for $827 million. Rentrak will be merged with comScore and serve as a competitor to current leaders in the analytics and media tracking space such as Nielsen.
Meanwhile, WPP was the overall industry's most active acquirer year-to-date with 20 transactions, 12 of which of occurred in the third quarter. The largest of these deals was WPP Group and Providence Equity Partners' announced acquisition of Chime Communications for $550 million. Chime Communications provides public relations, advertising, sports marketing, market research, direct marketing, and design and event management consultancy services.
Another notable Marketing transaction during the quarter was Sony Pictures Television's acquisition of a majority stake in IMS Internet Media Services, an ad sales and media buying firm focused on the Latin American market, for $100 million. In terms of specific subsectors, digital marketing deals accounted for 46 percent of the segment's volume in the third quarter, a ratio that was consistent with the previous two quarters. "Deal flow in the digital marketing subsector has remained strong throughout the year," said Vineet Asthana, Managing Director at Berkery Noyes. "The vast majority, more than 90 percent, have been completed by strategic acquirers. They are looking to supplement their organic growth, and without the pressure to exit their investments, are often focused on the long-term value of obtaining new products and services."
Transaction volume in the Internet Media segment, after rising 16 percent from first to second quarter 2015, declined 28 percent in the third quarter. Notable Internet Media deals over the past three months included Match.com's acquisition of PlentyOfFish, an online dating service, for $575 million; Axel Springer's acquisition of Business Insider, an online news site, for $342 million; Yahoo!'s acquisition of Polyvore, a social commerce website with active fashion, beauty, and interior design communities, for $230 million; AOL's acquisition of Millennial Media, a mobile advertising company, for $218 million; and Torstar's acquisition of VerticalScope, a digital media company that owns and operates more than 600 consumer enthusiast online forums and premium content sites across North America, for $155 million. Of note, the Millennial Media deal followed AOL's recent acquisition by Verizon for $4.1 billion in May and shows that AOL is continuing to invest in programmatic technology.
Publishing Executive serves as the most reliable resource of insight and analysis on the magazine media industry. We provide the most intelligent coverage of the publishing industry, from strategic management insight and digital publishing innovations to production, marketing, audience development and more. The publication was acquired by Adweek in September 2020.
---