Meredith Fiscal 2010 Third Quarter Earnings Rise Over 30 Percent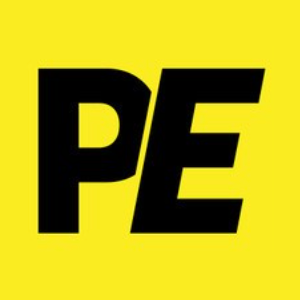 (Press Release) DES MOINES, Iowa, April 28 — Meredith Corporation, the leading media and marketing company serving American women, today reported fiscal 2010 third quarter earnings per share grew more than 30 percent to $0.73 from $0.56 in the prior year. Total revenues increased 5 percent to $353 million.
Fiscal 2010 third quarter earnings included a net benefit of $0.04 per share from special items, primarily the resolution of an income tax contingency. Excluding these special items, earnings per share from continuing operations increased 25 percent to $0.69.
"We're pleased to deliver revenue and operating profit growth across all of our major businesses, particularly in an increasingly competitive marketplace," said Meredith Chairman and Chief Executive Officer Stephen M. Lacy. "Additionally, we continued to increase our connection to the American consumer across a variety of platforms."
Highlights from Meredith's fiscal 2010 third quarter included:
Advertising revenue growth in the National and Local Media groups. Both groups outperformed their respective industries and continued to gain advertising market share.
Double-digit revenue increases in non-advertising based activities including integrated marketing, brand licensing, retransmission fees and video content creation.
Further debt reduction of $35 million, bringing fiscal 2010 year-to-date debt reduction to $65 million.
"While our advertising growth was encouraging, we are still well below historic levels established prior to the recession in both our national and local businesses," Lacy said. "The marketplace remains very volatile on both a month-to-month and client-by-client basis. Our competitive advantage lies in the strength of our brands and the relevance of our content."
For the first nine months of fiscal 2010, earnings per share increased 24 percent to $1.55 from $1.25 in the prior year. Excluding special items in both periods (see Tables 1-4), earnings per share increased to $1.52 from $1.46. Revenues were $1.02 billion, compared to $1.06 billion.
Meredith recorded $18 million less ($0.24 per share) in net political advertising in the first nine months of fiscal 2010 (a non-political year). Total company operating expenses declined 5 percent.
Publishing Executive serves as the most reliable resource of insight and analysis on the magazine media industry. We provide the most intelligent coverage of the publishing industry, from strategic management insight and digital publishing innovations to production, marketing, audience development and more. The publication was acquired by Adweek in September 2020.
---