MeritDirect Awarded Management of Four Titles from Nelson Publishing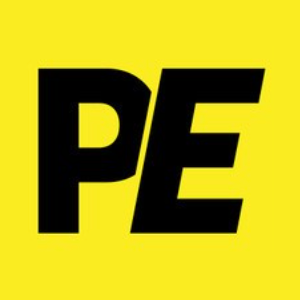 (Press Release) (WHITE PLAINS, NY – Effective immediately) – MeritDirect and Nelson Publishing announced today a marketing partnership that will provide marketers' access to a leading provider of news, information and data for the enterprise networking, engineering and manufacturing markets. Titles include: */Communications News/*, */Designfax/*, */Modern Applications News/* and */Tooling and Production/*. These files contain 100% matching postal and email addresses.
*Communications News* subscribers are decision makers in the enterprise
networking market. Typical job functions include Communications/MIS/Network Managers, Systems Integrators and other business executives who recommend, specify and purchase products and services for enterprise networks.
• *Communications News* | Postal & Email Universe: 52,400+
*Designfax *reaches high-level OEM product design engineers and engineering managers who operate in a broad range of manufacturing industries, including automotive, aerospace, appliances, medical equipment, transportation, computer process controls, industrial equipment, and more.
• *Modern Applications News*
| Postal & Email Universe: 48,400+
*Tooling and Production* serves large plants in the metalworking manufacturing industries. Included are plants performing metalworking operations whose products fall in the North American Industry Classification System. Qualified recipients are decision makers such as
manufacturing/production engineers/managers, and other company managers/personnel in the metalworking manufacturing industries including aerospace, automotive, medical and other facilities engaged in or supporting high-throughput or tolerance-critical production.
• *Tooling and Production* |
Postal & Email Universe: 25,000+
For additional information from MeritDirect, please contact *John* *Ganis* at 914-368-1024.
*About MeritDirect: *
MeritDirect is a recognized leader in the B2B and B2C direct marketing industry, offering marketers integrated marketing solutions with an array of products and services. Mailers and list owners achieve a superior return on their marketing investment through MeritDirect's Customer Acquisition and Retention, Data and Media Services, Marketing Databases and Strategic Services Group.
Publishing Executive serves as the most reliable resource of insight and analysis on the magazine media industry. We provide the most intelligent coverage of the publishing industry, from strategic management insight and digital publishing innovations to production, marketing, audience development and more. The publication was acquired by Adweek in September 2020.
---