Miller-McCune.com Unveils Redesign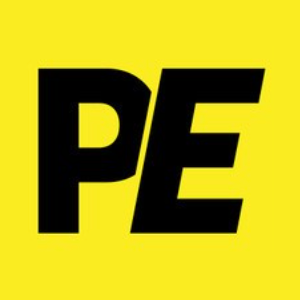 (Press Release) Santa Barbara, Calif. (April 6, 2010) – Known for its provocative, solutions-driven journalism, Miller-McCune magazine today introduces a redesigned Miller-McCune.com that comprehensively upgrades its online experience. Produced with ELC Technologies, the new look enhances user access to Miller-McCune's award-winning content—including complete archives of the print edition as well as robust online-only articles and blogs.
The new design helps users easily navigate to their specific area of interest. "Miller-McCune's breadth of coverage—from education and environment to legal affairs and economics—provides readers many points of entry into the publication," said Michael Todd, online editor of Miller-McCune. "The new iteration of Miller-McCune.com will enable them to more easily engage with the content that interests them—particularly vital archival material."
Highlights of the redesign include:
Accessibility: Increased access to a broader range of Miller-McCune content, including more headlines visible on the homepage
New Channels: Introduction of separate "Science," "Environment," and "Education" content areas, in addition to "Politics," "Health," "Culture" and more
Blog Enhancement: Heightened blog presence on the homepage, including the ever-popular, D.C.-centric Idea Blog and Today in Mice, the latest news from the labs
Ease of Navigation: Enhanced navigation between content areas
Video: Visually-engaging and dynamic videos will be permanently present on the Miller-McCune.com homepage
Since launching in 2007, Miller-McCune.com has seen consistent year-over-year growth. In February, the site reported record traffic levels, with 234,000 unique visitors, a 540% increase over February 2009.
About Miller-McCune (www.miller-mccune.com)
Most journalism wallows in problems. Miller-McCune uncovers solutions, placing it at the center of dialogue and harnessing the latest research from definitive sources to answer today's most pressing questions about education, politics, the environment, economics, urban affairs, health care and more. Since its 2008 launch, Miller-McCune has won the Utne Independent Press Award 2009 for science/technology coverage and the 2008-09 Society of Environmental Journalists Award for Outstanding Explanatory Journalism, and been named one of Library Journal's "10 Best Magazines" in 2009 and MIN's "Hottest Launches of 2008." Miller-McCune is published bimonthly in print and continuously online by the nonprofit Miller-McCune Center for Research, Media and Public Policy, headquartered in Santa Barbara, Calif.
About ELC Technologies
Founded in 1991, ELC Technologies delivers the value of next-generation Web technologies to today's businesses, harnessing the power of mobile applications, cloud computing, and software as a service (SaaS). ELC Technologies' leadership in agile software development processes has brought success to business-critical implementations for clients ranging from Cisco to Tribune Interactive to LiveNation. The company is a worldwide leader in Ruby on Rails development and has pioneered dynamic language development across multiple platforms. Short iterations, demos early and often, and constant client communication regarding vision and progress are all part of the ELC promise and what makes them such a valuable development partner for Global 2000 companies.
Publishing Executive serves as the most reliable resource of insight and analysis on the magazine media industry. We provide the most intelligent coverage of the publishing industry, from strategic management insight and digital publishing innovations to production, marketing, audience development and more. The publication was acquired by Adweek in September 2020.
---