Motor Trend YouTube Channel Debuts With Eight Original Automotive Programs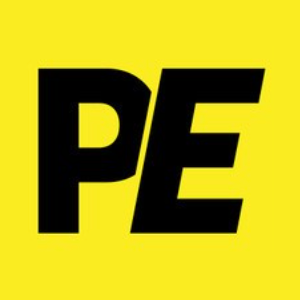 Source Interlink Media (SIM) announced today the launch of the Motor Trend YouTube Channel making original and compelling automotive content available to online audiences immediately. The Motor Trend Channel is part of YouTube's rollout of around 100 new original content channels throughout the year.
The Motor Trend Channel's programs have been developed to create content from the unique opportunities and insights offered by SIM's large portfolio of automotive media brands, from Motor Trend to Hot Rod, Motorcyclist, Lowrider, FourWheeler, Dirt Rider, Car Craft, Automobile, Import Tuner and more. The programs cover first rides and drives and tests of the latest two- and four-wheeled machinery, as well as automotive lifestyle and documentary shows.
"We are really treating this like a TV channel," said Source Interlink Media Chief Content Officer and Motor Trend Channel Executive Producer Angus MacKenzie. "Though a common thread is our focus on cars, trucks, SUVs, motorcycles and automotive culture, we are offering different content and a range of program formats. There'll be something on the channel for everyone, regardless of their particular automotive passion.
"Automotive is an extremely popular category on YouTube," said Alex Carloss, head of original programming at YouTube. "We're excited to bring a company like Motor Trend to our platform where millions of fans around the world can tune in and watch some of their favorite Motor Trend content."
"One of the most exciting things about this new initiative – and what separates it from linear or traditional TV – is how interactive Internet television is," MacKenzie added. "These new channels are very social-media driven. We can immediately communicate with our viewers for instantaneous feedback on what they do and don't like, and what they'd like to see more of."
A full schedule of programming that includes eight separate shows is expected to be uploaded and available by February 17. New videos from each of the shows will be posted on a varying schedule, but there will be new content available every day, Monday to Friday.
Motor Trend's new programming will be produced by Michael Suggett and Julia Sanchez with MacKenzie serving as Executive Producer. Jim Gleason will assume the role of Creative Manager.
"After six years of building our own channel, which counts more than 147 million video views and 153,000 subscribers, we're incredibly excited at what this new development will bring," said MacKenzie. "This was the next logical step for SIM as it continues its transformation from a legacy magazine publishing business to a media-neutral content creation company. The channels and content provided by Motor Trend and others under YouTube's initiative represent a paradigm shift for how enthusiasts watch and consume video online."
Motor Trend Channel original programming will include:
Ignition:
A weekly five-minute show featuring first drives and first tests of the hottest new cars, trucks and SUVs from around the world. New episodes uploaded every Monday
Head 2 Head:
Motor Trend channel's comparison test series focusing on performance vehicles and fast motorcycles. New episodes uploaded every other Wednesday beginning Feb. 8
Roadkill:
A feature-length, 22-minute program following the exploits of Hot Rod's David Freiburger and Mike Finnegan as they continue their love/hate relationship with hot rods, street machines and other highly strung performance vehicles. New episodes uploaded every third Friday beginning Feb. 17
Wide Open Throttle:
A five-minute weekly roundup of automotive news and events from around the world. The show is hosted and presented from a unique studio environment, and includes segments from channel experts on location from around the globe. New episodes uploaded every Thursday
On Two Wheels:
This show features first rides and first tests of the newest and hottest motorcycles from around the world. Presented by experts from Motor Trend channel's portfolio of motorcycling brands, including Motorcyclist and Dirt Rider, it delivers the most complete and in-depth coverage of all types of two-wheeled machines. New episodes uploaded every other Wednesday
Hot Rod Unlimited:
Publishing Executive serves as the most reliable resource of insight and analysis on the magazine media industry. We provide the most intelligent coverage of the publishing industry, from strategic management insight and digital publishing innovations to production, marketing, audience development and more. The publication was acquired by Adweek in September 2020.
---