MPA Statement Opposing Possible Exigent Postal Rate Increase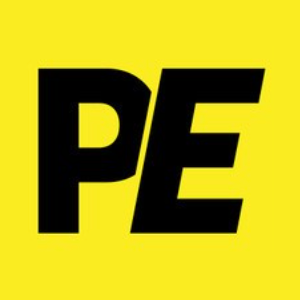 New York, NY (June 13, 2013) MPA – The Association of Magazine Media, on behalf of its member publishers, strongly urges the Board of Governors of the United States Postal Service not to seek an unlawful "exigent" postal rate increase. The increase – possibly as high as 10 percent – would be a lose-lose proposition for both magazine publishers and the Postal Service.
MPA has long advocated for postal reform legislation that would restore the nation's postal system to solvency, leading to stable, predictable and lawful rate increases going forward. Attempting to address some of the Service's inherent problems – notably an oversized and underutilized infrastructure – by imposing a rate increase on a product Postmaster Generals have called "the anchor of the mailbox" is both unwise and unlawful. In addition, MPA urges the Board of Governors to be mindful of the Postal Regulatory Commission's position that attempting to resolve issues unrelated to exigent circumstances, such as the cost coverage of Periodicals mail, through an exigent filing conflicts with the law.
MPA looks forward to working in conjunction with Postal Service management, the Board of Governors, the Postal Regulatory Commission and Congress as we work collectively to provide our nation with a robust Postal Service into the foreseeable future.
Read more:
• MPA Letter to the USPS Board of Governors
• Affordable Mail Alliance to Again Fight Major Postal Service Price Increases
About Magazine Media
Magazine Media transcend any one platform. Whether consumed in print, tablet on a smartphone or on the web, Magazine Media fulfill readers' desires for timely information and entertainment that appeal to a broad spectrum of personal interests. The enormous impact and the prominent role Magazine Media play in culture, society and the economy earn the medium a unique industry-wide selling proposition:
Magazine Media deliver powerful relationships that influence, inspire, and endure. The Magazine Media brand experience is based on trusted editorial, complemented by relevant advertising. This dual immersion in edit and ads satisfies the interests and passions of millions of readers — when, where, and how they choose. The reader's commitment to this unique brand experience results in superior levels of ad receptivity, online search, purchase intent, and extraordinary engagement in and sharing of both edit and ads.
About MPA
MPA – The Association of Magazine Media is the primary advocate and voice for the Magazine Media industry, driving thought leadership and game-changing strategies to promote the industry's vitality, increase revenues and grow market share. Established in 1919, MPA represents 265 domestic, associate and international members. MPA is headquartered in New York City, with a government affairs office in Washington, DC.
Publishing Executive serves as the most reliable resource of insight and analysis on the magazine media industry. We provide the most intelligent coverage of the publishing industry, from strategic management insight and digital publishing innovations to production, marketing, audience development and more. The publication was acquired by Adweek in September 2020.
---