Penton Media Launches Penton Marketing Services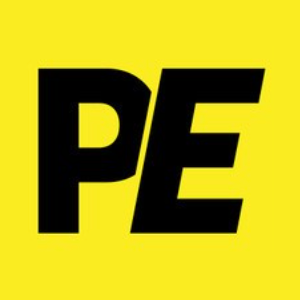 (Press Release) NEW YORK, April 12, 2011—On the heels of research with over 4,000 executives indicating 60 percent are dissatisfied with their company's marketing strategy, Penton Media, one of the largest business-to-business media companies, today announced the launch of Penton Marketing Services, providing content-driven products, digital media solutions and sales optimization tools. The new division will immediately leverage the company's customer base of thousands of leading companies and agencies, its long-established expertise in 17 vertical markets and a business development team of close to 200 individuals across the country.
Key vertical markets include manufacturing, technology, foodservice, public infrastructure, healthy lifestyles and agriculture to name only a few. Customers in these markets already work with Penton Media's flagship publications, conferences and events and appreciate the deep industry expertise they represent.
"Marketers are clamoring for new solutions to grow their businesses and they want providers intimately familiar with their industry segment," said Sharon Rowlands, Penton Media CEO. "Penton Marketing Services perfectly aligns our capabilities and deep knowledge of our markets with this demand. We are committed to driving results for our customers with industry-leading products and services that reflect expert analysis and best-of-breed practices."
Rowlands added that the new division has proof-tested its robust offering based on market needs. It has made significant investments in talent, technology and services, including the recent acquisition of online marketing firm EyeTraffic Media, now part of Penton Marketing Services.
The Penton Marketing Needs Survey reflects the company's careful mapping of customer insights that are informing product development for the new division. The survey of over 4,000 individuals identified respondents' desire for new content, website and digital strategies to break through the noise and reach and convert customers. A few of the findings include:
* Websites are not doing their job generating leads- 59 percent of respondents indicate their website is designed to generate sales leads yet 76 percent of those respondents say the site is less than "very effective" at meeting that objective.
* The majority of respondents (64 percent) are not social media savvy and are in the dark about what is being said about their companies online.
* Half of all respondents are "less than satisfied" with their company's contact strategies for lead generation, lead nurturing and lead scoring.
* Over a third of respondents (36 percent) find online marketing very challenging.
More complete survey findings will be released soon.
In addition to the Penton Marketing Needs Survey, a recent Outsell Advertising and Marketing Study highlights how business-to-business marketers plan to increasingly rely on publishers as suppliers of marketing services. According to the study, 85 percent of large b-to-b marketers expect to use publishers for marketing services in 2011, up from 72 percent in 2010; and for small marketers, up to 81 percent from 66 percent a year ago.
Penton Marketing Services is headed by Kim Paulsen, Penton Media Senior Vice President. George Assimakopoulos will serve as the division's Vice President of Digital Media Services. Assimakopoulos is the former CEO of online marketing firm EyeTraffic Media.
"Our research is giving a clear voice to marketers' frustrations and their needs," Paulsen said. "We understand their industries, their pain points and the services they most demand. We're responding with a wide range of content-related products, website development, web analytics and SEO, social media and eListening, lead generation and lead nurturing tools, research, mobile and video marketing services. And the offering will build and change.
"Penton Marketing Services will continue to evolve to provide ideal solutions to the challenges our customers face," she concludes. "Their world moves quickly. We are committed to delivering highly targeted services focused on real-world results that will propel their businesses forward."
Publishing Executive serves as the most reliable resource of insight and analysis on the magazine media industry. We provide the most intelligent coverage of the publishing industry, from strategic management insight and digital publishing innovations to production, marketing, audience development and more. The publication was acquired by Adweek in September 2020.
---