People Magazine Announces Commemorative Book, Remembering Whitney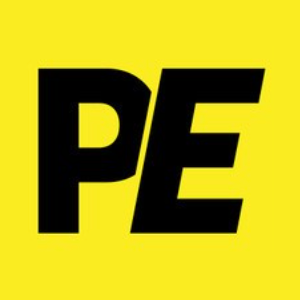 (Press Release) NEW YORK, February 22, 2012—People magazine, the world's most popular celebrity weekly, announces the release of the commemorative book Remembering Whitney, 1963-2012, a tribute to the legendary singer and actress, who died suddenly on the eve of the 2012 Grammy Awards. The 96-page commemorative soft cover book, which hits newsstands on February 24th ($11.99/US), is rich with photos and insights on the remarkable life and career of the award-winning singer. The hardcover version of Remembering Whitney, 1963-2012, is available beginning May 10th ($19.95/US) wherever books are sold and can be ordered online at www.people.com/whitneybook.
Hers was a skyrocket of a life, a tale of beauty, soaring talent, and the risks of stardom. Whitney Houston was born to sing: Her mom, Cissy Houston, is a noted gospel singer; Dionne Warwick was her cousin, soul great Aretha Franklin her aunt. And she was beautiful: Before she ever had a big radio hit, a teenage Whitney was booking modeling gigs in major magazines. Legendary talent guru Clive Davis heard her sing in a club and signed her to Arista Records at age 19; her first album, Whitney Houston, spawned three No. 1 hits and made her a staple on MTV. Seven years later, The Bodyguard made her a movie star.
But at the height of an almost-unprecedented arc, something went wrong. Her marriage to singer Bobby Brown coincided with a slip from the pinnacle; soon Houston was missing shows, behaving erratically and, eventually, admitting to drug problems. A comeback had started to gain traction—until, the night before the 2012 Grammy Awards, the 48-year-old star was found dead, of unspecified causes, in her Beverly Hills hotel room.
Packed with photos and insight, People'S Remembering Whitney, 1963-2012, looks back on the remarkable life and career of one of the world's greatest vocalists.
About People
People revolutionized personality journalism in 1974; today, it is the world's most successful and popular magazine. Each week the People brand brings more than 43 million consumers the latest news, exclusive interviews, and in-depth reporting on the most compelling people in the entertainment industry as well as stories of real-life "Heroes Among Us." People.com is the premier web destination for celebrity news, photos, style and entertainment coverage. With reporters across the globe, People is headquartered in New York City.
Publishing Executive serves as the most reliable resource of insight and analysis on the magazine media industry. We provide the most intelligent coverage of the publishing industry, from strategic management insight and digital publishing innovations to production, marketing, audience development and more. The publication was acquired by Adweek in September 2020.
---