Pinnacle Technical Resources Founder, Chairman & CEO Nina G. Vaca will be Featured in the July Issue of Hispanic Executive Magazine as one of its Leading Latinas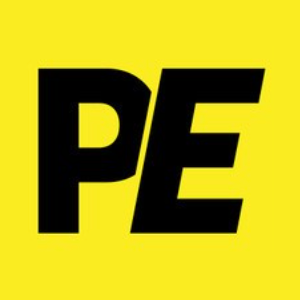 Dallas, Texas (PRWEB) June 20, 2013
Hispanic Executives Leading Latinas issue focuses on businesswomen who have a unique story to tell, yet with a common message. "Latinas can do this," said Vianni Busquets, Public Relations Director/Marketing Coordinator for the magazines publisher, Guerrero Howe Custom Media, in Chicago. "The magazine selected women who could inspire others with their stories and serve as role models and mentors for Latinas and women."
We couldn't be more excited to have Nina Vaca grace the cover of our Leading Latinas issue of Hispanic Executive, said Pedro S. Guerrero, President of Guerrero Howe Custom Media. Nina embodies what it means to be a strong Latina in business with her unwavering entrepreneurial spirit and her dedication to Latinos across the country through mentorship and her work as Chairman Emeritus of the United States Hispanic Chamber of Commerce, a strong partner of Hispanic Executive.
"Vaca joins ten other distinguished Latina executives on the magazines list of honorees, which includes Linda Martinez, Ana Castellano, Anna T. Pinedo, Rebeca León, Geisha Williams, Raquel Tamez, Gabrielle Martinez, Maria B. Winans, Nereida Neddy Perez, and Wendy Vividor. The selection process considered women whose leadership abilities do not stop at their office door," Busquets said, "but extends into the community and professional organizations. We believe our cover subject, Ms. Vaca, has taken those words to heart and turned them into her life's missions, as she mentors others, and specifically women.
Vaca spends much of her free time advocating for other women and entrepreneurs, as well as students. Taking time to give back to her community and to mentor others is something that she learned from her parents, who themselves were entrepreneurs and very active in their community. In 2010, Vaca became the second woman in history to be named Chairman of the Board of the United States Hispanic Chamber of Commerce (USHCC). Following her tenure at the USHCC, she was named Chairman Emeritus for Life. In 2011, Vaca became a founding board member of the Startup America Partnership, an organization founded to arm new business ventures with strategic guidance and resources to start and scale their organizations. Currently, she serves as a member of Sheryl Sandbergs launch team for Sandbergs Lean In movement, which is committed to encouraging and supporting women leaning in to their ambitions.
Women are an incredible force for innovation and positive change in all walks of life in our country, Vaca said. I am thrilled and humbled to represent their incredible spirit and to be able to spread the message about all that they do. In 1996, Vaca founded Dallas-based Pinnacle Technical Resources, an information technology services provider to Fortune 500 and public sector clients. Vaca has built the company into one of the staffing industrys fastest-growing firms in the nation with $250 million in revenue and over 4,000 consultants across the United States and Canada. In 2011, Vaca expanded globally via the acquisition of Provade, a Vendor Management System (VMS), becoming the worlds largest minority-owned VMS in an industry with billions of dollars of spend and a presence in over 40 countries worldwide.
About Pinnacle Technical Resources
Pinnacle Technical Resources is a leader in providing workforce solutions to some of the most respected companies in the United States and Canada. Nina G. Vaca was recognized in 2005 as an Ernst & Young Entrepreneur of the Year, and in 2012, as one of Goldman Sachs 100 Most Intriguing Entrepreneurs. With over $250 million in revenue, the company has 4,000 consultants in the United States and Canada. The Pinnacle family of companies includes Pinnacle Technical Resources, Provade, Pinnacle Professional Service Group, Pinnacle Payrolling, Pinnacle Light Industrial, and Pinnacle Canada.
Publishing Executive serves as the most reliable resource of insight and analysis on the magazine media industry. We provide the most intelligent coverage of the publishing industry, from strategic management insight and digital publishing innovations to production, marketing, audience development and more. The publication was acquired by Adweek in September 2020.
---