QuinStreet Acquires Ziff Davis Enterprise Media Assets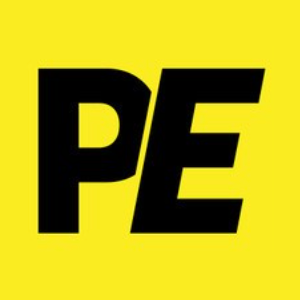 (Press Release) FOSTER CITY, Calif., Feb 6, 2012 —QuinStreet, Inc., the leader in vertical marketing and media online, today announced the purchase of certain Ziff Davis Enterprise media assets. The assets acquired include websites eWeek.com, CIOInsight.com, Baseline.com, ChannelInsider.com and WebBuyersGuide.com, among others, and one of the largest email and telephone subscriber databases in the business to business (B2B) technology space. These properties support enterprise IT buyers and decision makers in making purchasing decisions. Also, they provide B2B technology vendors with targeted advertising and opportunities to engage with customer prospects online.
The Ziff Davis Enterprise asset acquisition adds some of the industry's most notable technology media brands to QuinStreet's already extensive online portfolio. It also brings important capabilities in delivering webinars and eSeminars, and in mobile marketing solutions. Further, QuinStreet will benefit from new and expanded relationships with some of the largest clients in the B2B technology vertical, as well as an impressive group of additional editorial professionals and expert writers.
The addition of the assets of Ziff Davis Enterprise enhances QuinStreet's position as one of the leading online performance marketing companies in the B2B technology vertical. QuinStreet properties now reach over 20 million B2B technology visitors monthly through its extensive owned and operated media portfolio, email newsletters, email bulletins, publisher network and other media channels. These valuable visitors to QuinStreet properties include technology buyers, IT decision makers, business decision makers, technology strategists and developers. QuinStreet serves this audience with one of the deepest editorial and writer organizations in the B2B Technology space with an experienced team of 40 full time editors and writers and a freelance network of over 300 industry leading journalists and experts.
"Ziff Davis Enterprise has a rich history in the B2B technology media and marketing space and is synonymous with quality and client service. This acquisition expands QuinStreet's ability to service our B2B technology clients at scale, with high-quality, targeted, measurable marketing results," said Doug Valenti, QuinStreet CEO.
With a current estimated annual marketing spend of $8 billion in North America; of which $3 billion is spent online, B2B technology is an important area of opportunity and growth for QuinStreet.
The transaction closed on February 3, 2012.
About QuinStreet
QuinStreet, Inc. is one of the largest Internet marketing and media companies in the world. QuinStreet is committed to providing consumers and businesses with the information they need to research, find and select the products, services and brands that meet their needs. The company is a leader in visitor-friendly marketing practices. For more information, please visit QuinStreet.com.
Publishing Executive serves as the most reliable resource of insight and analysis on the magazine media industry. We provide the most intelligent coverage of the publishing industry, from strategic management insight and digital publishing innovations to production, marketing, audience development and more. The publication was acquired by Adweek in September 2020.
---