Randall-Reilly Expands Online Focus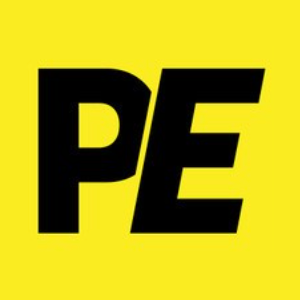 (Press Release) TUSCALOOSA, ALA. (April 2011) – In response to the trucking community's growing use of electronic media, Randall-Reilly's Trucking Media Group is placing greater focus on its online properties by creating a dedicated position focused on maximizing online editorial content.
Joining Randall-Reilly in the newly created position of manager, e-media editorial, Marlin Caddell will be responsible for leveraging editorial content and social media to build brand and traffic for the company's electronic trucking products, including www.CCJDigital.com, www.OverdriveOnline.com, www.TruckersNews.com, www.SuccessfulDealer.com, www.TruckPartsandService.com and www.CustomRigsMag.com, along with digital magazines, e-newsletters and other content-driven electronic products. Caddell's position will also serve as a liaison between the editorial division and the company's Interactive Media Group.
Prior to joining Randall-Reilly, Caddell served as Web designer for the network of 30 Boone Newspapers and held various online and print design and editorial positions with the Tuscaloosa News and the Birmingham Post-Herald.
"Marlin brings the perfect combination of online technical skills and journalism experience to his new role," says Linda Longton, Randall-Reilly senior vice president, editorial and research. "We are confident that having him on board will help greatly expand our brands' reach in the online arena."
In a related move, the Trucking Media Group has broadened roles for key editors, expanding their responsibilities to include greater focus on interacting with readers electronically through social media, blogging and other efforts. Serving in expanded e-media roles are:
Jeff Crissey, editor, CCJ
Todd Dills, senior editor, Overdrive and Truckers News
Misty Matthews, managing editor, Truckers News
James Jaillet, associate editor, Overdrive, Truckers News and Custom Rigs
Randall-Reilly's network of electronic products reaches more than 600,000 trucking industry recipients each month, including fleet executives, owner-operators, company drivers, truck and trailer dealers, independent parts distributors, repair garages and custom truck enthusiasts.
About Randall-Reilly
Founded in 1934, Randall-Reilly (www.randallreilly.com) is the premier U.S. media and information company focused on the trucking and construction markets. Its diversified portfolio includes print and digital publications, custom media, websites, interactive media, data products, research and events. The company's trucking division serves the fleet, owner-operator, recruitment, truck stop, pre-owned truck and trailer, dealer and heavy-duty aftermarket segments. Randall-Reilly's construction division covers the highway and heavy construction, road building, aggregates, landscaping and used equipment markets.
Randall-Reilly's Equipment Data Associates business is an industry-leading collector and aggregator of equipment purchase and financing data, which it offers to its customers in industrial equipment end markets for sales lead generation and market intelligence. The company's Custom Media Division provides major corporations with customized brand marketing programs. Randall-Reilly has offices in Tuscaloosa, Ala., Chicago, Charlotte, N.C., and New Berlin, Wis.
Publishing Executive serves as the most reliable resource of insight and analysis on the magazine media industry. We provide the most intelligent coverage of the publishing industry, from strategic management insight and digital publishing innovations to production, marketing, audience development and more. The publication was acquired by Adweek in September 2020.
---