Spanfeller Media Group Announces New Hires, Planned Second Website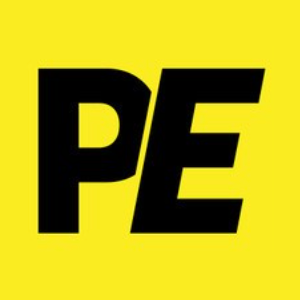 (Press Release) New York, NY (September 28, 2011)—Spanfeller Media Group (SMG), spearheaded by digital content pioneer Jim Spanfeller, continues its swift expansion, naming Jeff Bauer and Joseph Haddock as the latest additions to its team. Bauer will serve as Chief Product Officer, while Haddock becomes Chief Technology Officer of a new website still unnamed.
"Jeff and Joe are two highly accomplished digital publishing executives and we are thrilled to have them join our team," said SMG President and CEO Jim Spanfeller. "The Daily Meal is already recognized as a premier destination for food enthusiasts and we anticipate the same rapid success for new sites we will be launching. Jeff and Joe have the depth and experience to lead this charge."
Bauer most recently served as Product and Creative Director at Forbes Media. Before that, he acted as Art Director at TheStreet where he led the financial media company's full site redesign. Bauer has also worked as Production Manager and Photo Editor for CitySearch New York, and was a Photo Editor for Metrobeat as well as a Corporate Communications Editor at Rodale. "During our years at Forbes, Jeff and I worked closely together," said Spanfeller. "He is one of the best in the field when it comes to Web usability and design."
Haddock joins SMG with nearly two decades of experience in the digital field. He served as a Vice President at Summit Business Media, devising new products and solutions for the company's eMedia platforms. Haddock also helped build and launch properties as a VP at Wiesner Media and Wicks Business Information. Earlier in his career, he oversaw SourceMedia's Web development team as Senior Director. "Joe's background in content website innovation will be instrumental as we move into the development and launch of our second product offering later this year," stated Spanfeller.
SMG launched its first property TheDailyMeal.com—a website dedicated to all things food and drink-in January 2011. Since then, The Daily Meal has amassed a following, now boasting Web traffic of over 1.5 million unique visitors per month.
About Spanfeller Media Group
Founded in June 2010 by Jim Spanfeller, the Spanfeller Media Group brings media into the digital age through premium subject-specific content. Its first site, The Daily Meal launched in January 2011 and already is among the largest food sites on the Web. The venture-backed company plans to launch a second vertical content site before the end of 2011, with a third one slated for the second half of 2012. Last August, Spanfeller Media Group closed $6 million in series B funding led by VantagePoint Capital Partners.
Publishing Executive serves as the most reliable resource of insight and analysis on the magazine media industry. We provide the most intelligent coverage of the publishing industry, from strategic management insight and digital publishing innovations to production, marketing, audience development and more. The publication was acquired by Adweek in September 2020.
---