New Food Site's Web Traffic Hits 1.2 Million in April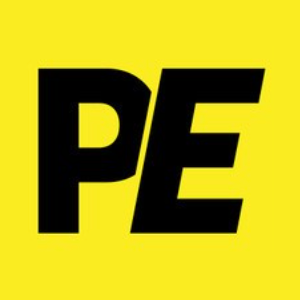 Monthly Web traffic has taken off for fledgling foodie site The Daily Meal, hitting 1.2 million unique visitors in April, parent company Spanfeller Media Group reported yesterday.
The site, which exited beta just four months ago, aims to occupy what President and CEO Jim Spanfeller believes is an unfilled niche among online food sites. Spanfeller, who left Forbes last year to form Spanfeller Media Group, cites The Daily Meal's scope and format in explaining its initial success in a market dominated by larger players like The Food Network and Recipes.com.
"Our positioning as 'all things food and wine' and our quick ramp in producing quality content at scale [account for the numbers] … and perhaps add in the fact that we are designed with how end users engage with digital media from the get go," he told Inbox.
Helmed by Saveur co-founder Colman Andrews, The Daily Meal offers news, reviews, lists and recommendations in eight content channels: Cook, Eat/Dine, Drink, Travel, Entertain, Recipes, Lists and Community. Recent articles include the 50 Most Powerful People in Food, 25 Top Food Blogs and 101 Best Restaurants in America.
"As the newcomer in the culinary media space, we certainly had lofty goals for The Daily Meal; we are pleased to have met every one of them in such a short period of time," Spanfeller said in a press release.
The Daily Meal is the first of a series of websites planned by Spanfeller Media targeting vertical market segments. At this point Spanfeller is mum on details about the company's second offering, slated to be launched later this year.
"We are not discussing this publicly yet but hope to have an announcement by the middle of the year," he said.
Editor's Note: Click here to read more about Spanfeller's approach to digital publishing from the 2011 Publishing Business Conference & Expo.
Publishing Executive serves as the most reliable resource of insight and analysis on the magazine media industry. We provide the most intelligent coverage of the publishing industry, from strategic management insight and digital publishing innovations to production, marketing, audience development and more. The publication was acquired by Adweek in September 2020.
---