Former Ziff Davis CEO Steve Weitzner Takes on CEO Role at Summit Business Media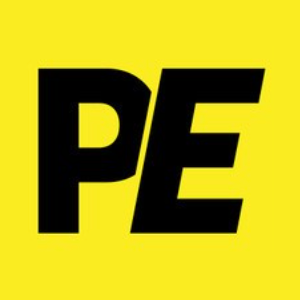 (PRESS RELEASE) New York, February 13, 2012 – Summit Business Media, a leading business-to-business media company serving the insurance, financial services, legal and investment advisory markets, today announced that it has named as CEO Steve Weitzner, who had most recently been Chairman and CEO of Ziff Davis Enterprise. In his new role, Weitzner will work with Summit's existing management team and Board in applying the lessons learned in dealing with both the challenges and the opportunities faced by technology-oriented B-to-B media over the last 10 years to Summit's market strategy going forward.
Weitzner comes to Summit with more than 30 years of experience in B-to-B media in roles ranging from CEO at Ziff Davis Enterprise and UBM/CMP Media to group president to publisher to editorial director to editor at CMP Media and, earlier, at Hearst Business Communications and McGraw-Hill.
Charles G. McCurdy, Chairman of Summit's Board of Directors, said, "Steve Weitzner is one of the most experienced CEOs in B-to-B media, with a proven track record in dealing with the industry's most pressing challenges as well as its upside opportunities. We look forward to working closely with Steve as he and a strong management team move Summit into its next phase of growth with unique services that address marketplace needs while building a clear competitive advantage in the markets we serve."
Weitzner said, "Summit is a strong company with great brands and impressive audience reach in key industries. What we need to grow our business for the future is in place. In particular, the audience relationships of brand franchises like National Underwriter are both strong and deep, and we will move aggressively in leveraging those strengths in all channels, including a full suite of digital applications and programs that provide our customers with unique lead-generation opportunities."
Weitzner was chosen from a pool of highly qualified external and internal candidates by a Board whose members are themselves deeply immersed in B-to-B media. In addition to McCurdy, former CEO of Canon Communications and current Chairman and CEO of the GLM trade show group, its members are: David Nussbaum, current Chairman and CEO of F+W Media and former CEO of Penton Media; Jason Young: former CEO and 20-year veteran of Ziff Davis Media; and Jean Clifton: former EVP and CFO of Penton Media and SVP and CFO at Reader's Digest Association.
About Summit Business Media
Summit Business Media is the leading B2B media and information company serving the insurance, financial, legal and investment advisory markets. Summit strives to be "The Next Generation of Business Information" for executives and practitioners by providing breaking news and analysis, in-depth practice management strategies, business-building techniques and actionable data. Summit services the information needs of its customers through numerous channels, including digital, print, and live events. Summit publishes 16 magazines and 150 reference titles, operates 20 websites and hosts a dozen conferences, including the world's largest mining investment conference held each year in South Africa. Summit's Data Division provides detailed information on millions of agents, advisors and benefits plans.
Summit employs more than 300 employees in ten offices across the United States. For more information, please visit www.summitbusinessmedia.com/.
Publishing Executive serves as the most reliable resource of insight and analysis on the magazine media industry. We provide the most intelligent coverage of the publishing industry, from strategic management insight and digital publishing innovations to production, marketing, audience development and more. The publication was acquired by Adweek in September 2020.
---