Texterity Launches Android Apps with Penton's Broadcast Engineering Magazine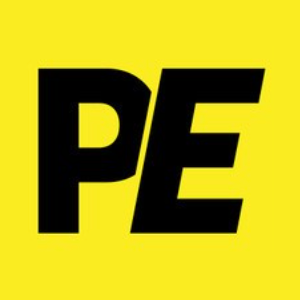 Digital and mobile publishing leader Texterity (http://www.texterity.com) and Penton Media (http://penton.com/) announce the cross-platform availability of Broadcast Engineering magazine. This is the first Texterity title to offer apps for both Apple and Android systems.
See the Android app by clicking here.
With more than 120 native magazine-branded apps in the iTunes Store, Texterity has been developing Android solutions in tandem with interactive modules for iOS devices. Android apps for smart phones will roll out first, followed by Android apps for tablets.
Says Wayne Madden, Digital Media & Communications Market Leader at Penton, "Having a strong mobile presence is important to Broadcast Engineering, not only in meeting the expectations of our tech-savvy readers, but because it offers our advertising partners a dynamic new way to reach this important market segment as they consume media today."
Broadcast Engineering U.S is a 33,000 print and digital circulation publication (with an additional 12,000 Broadcast Engineering World circulation), delivering business insight and analysis for corporate management, engineers and technicians at commercial and public TV stations, post-production houses, recording studios, broadcast networks and cable companies.
Building on their print, web, and digital edition channels, Broadcast Engineering US/Canada and World iPhone and iPad apps went live in early March. To date, they've been downloaded more than 1,400 times and have already generated 4,000 sessions.
Expectations for the Android app are equally strong. With the launch of the iPhone app at the recent NAB convention (National Association of Broadcasters), Madden reports that broadcast attendees were inquiring about an app for Android, eagerly anticipating its arrival. Madden adds that Broadcast Engineering is also available as a browser-based edition on Blackberry and Windows devices.
"Our goal is to create a compelling reading experience on all mobile devices," says Martin Hensel, founder and president of Texterity. "By working with Penton in building their iOS and Android apps, we have taken a major step forward together. Broadcast Engineering readers get a great app experience and advertisers will benefit from strong reader engagement."
Both Apple and Android apps for Broadcast Engineering are currently free.
Texterity, Inc., a privately held company located in Southborough, MA, is a leading provider of digital and mobile solutions for B2B, consumer, association and niche magazines. In addition to creating, maintaining, and tracking more than 1,000 digital editions, Texterity builds native, magazine-apps and currently has more than 120 in distribution. Known for its thought leadership and innovation, Texterity brings technical expertise and business solutions to the publishing process.
Broadcast Engineering (http://broadcastengineering.com/) is published by Penton Media, a leading, independent, business-to-business media company. Privately held and headquartered in New York City, Penton (http://www.penton.com) is owned by MidOcean Partners and U.S. Equity Partners II, an investment fund sponsored by Wasserstein & Co., LP, and its co-investors. Penton disseminates vital content that moves markets and is the place where professionals turn to gain critical insight, analysis, and the connections that they need to compete and succeed.
Publishing Executive serves as the most reliable resource of insight and analysis on the magazine media industry. We provide the most intelligent coverage of the publishing industry, from strategic management insight and digital publishing innovations to production, marketing, audience development and more. The publication was acquired by Adweek in September 2020.
---