Will Schenck Named Vice President and Chief Revenue Officer of Fairchild Fashion Group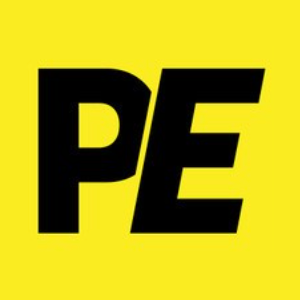 (Press Release) New York, NY, April 21, 2010 – Will Schenck has been named Vice President and Chief Revenue Officer of Fairchild Fashion Group, it was announced today by Gina Sanders, President and C.E.O. of Fairchild Fashion Group (FFG). Mr. Schenck will oversee revenue across Fairchild Fashion Group's portfolio of properties which includes WWD, WWD.com, WWD Beauty Biz, Footwear News, Menswear, Fairchild Summits, Fairchild Books, and trade shows. The appointment is effective May 10 and will report to Ms. Sanders.
Mr. Schenck will be responsible for creating cross-platform and individual programs to grow revenue, as well as identifying new revenue streams and line extensions.
"Will possesses natural leadership ability coupled with formidable sales management and marketing skills," Ms. Sanders said. "He is very strategic, takes a solution-based approach to clients' needs, and I am thrilled to work with him again."
Mr. Schenck comes to FFG from Wenner Media where he served most recently as Publisher of Rolling Stone since 2008, overseeing sales, communications, research, marketing, custom advertising, and events. He was Publisher of Men's Journal beginning in 2005, and during his years at Wenner, Schenck grew market share and posted positive revenue growth every year. Mr. Schenck returns to Condé Nast, where he was the Advertising Director of Vanity Fair (2001 to 2003) and named Gourmet's Salesperson of the Year in 1997.
Mr. Schenck serves on the Board of Trustees of World Learning, an international NGO dedicated to education and development. He is also a member of the CEO Forum and the Publishers Advisory Board of Outward Bound. Schenck graduated with a BA from Bowdoin College.
The Fairchild Fashion Group is a unit of Condé Nast. In the United States, Condé Nast publishes 18 consumer magazines, two trade publications and 27 websites. Condé Nast is a division of Advance Publications.
Publishing Executive serves as the most reliable resource of insight and analysis on the magazine media industry. We provide the most intelligent coverage of the publishing industry, from strategic management insight and digital publishing innovations to production, marketing, audience development and more. The publication was acquired by Adweek in September 2020.
---