Women's Running Magazine Debuts Eye-Catching Redesign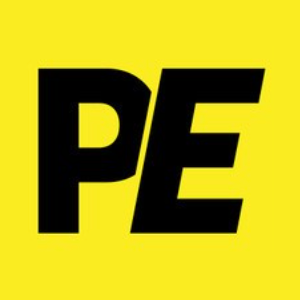 (Press Release) ST. PETERSBURG, FL, February 21, 2012—Women's Running magazine unveiled an eye-catching new look with the March/April 2012 issue. Kicking off with a special celebrity cover featuring supermodel, activist and marathon runner Christy Turlington Burns, the makeover marks a strengthened focus on delivering fresh and engaging content to the rapidly growing community of women runners in the United States and abroad.
"This redesign enables Women's Running to connect with our readers on a deeper level," says editor in chief Jessica Sebor. "Christy Turlington Burns is as passionate about fitness as she is about making the world a better place through her Every Mother Counts charity. She is the perfect person to help the magazine introduce our new look."
Stronger visuals, enriched editorial content and expanded social media integration are the central focuses of the revamped Women's Running. The multi-wave redesign begins with the March/April issue and will continue through the 50th anniversary issue in May/June 2012. Enhancements include:
NEW COVER: The refreshed cover design creates a warmer feel with a stunning new look. Following Turlington Burns' March/April cover, the magazine will continue to feature powerful women who represent the Women's Running brand, including Olympic athletes, elite marathoners and celebrities who run. An internal "Behind the Shoot" page complements the new cover design.
READERS' CORNER: This editorial section is marked by visually striking one-pagers that spotlight content and statistics from Women's Running's active social media community, which more than tripled in volume over the last 12 months.
PARTING SHOT: The final section of the magazine, "Why I Run," is a graphically driven layout that delivers a personalized sneak peak into the running life of a professional athlete, complete with fun facts and personal photos.
"Women runners are savvier and more in touch than ever before," says Sebor. "The redesign helps us deliver vital information in the most engaging and connective way possible."
About Women's Running Magazine
As the only women-specific running magazine, Women's Running is the go-to source for fitness-minded females who are chasing their dreams. Women's Running empowers the ever-growing community of women runners to live a healthy lifestyle via editorial content focused on running, fitness, nutrition and wellness.
Publishing Executive serves as the most reliable resource of insight and analysis on the magazine media industry. We provide the most intelligent coverage of the publishing industry, from strategic management insight and digital publishing innovations to production, marketing, audience development and more. The publication was acquired by Adweek in September 2020.
---